Samsung Galaxy Note 3 design impresses in video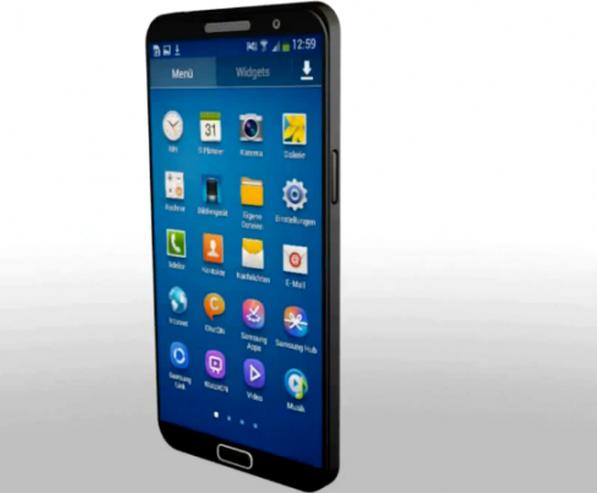 One of the most highly anticipated smartphone releases due in the next few weeks is the next flagship phablet smartphone from Samsung, and the device has long been the centre of rumours and speculation regarding its specs and features. Today though we have a video that has a Samsung Galaxy Note 3 design that impresses.
The team here on Phones Review like to show you some of the stunning concept phone designs that appear, and today's one comes courtesy of designer Tim Hausladen with a short video showing a render of the handset that is based on some of the rumours that have surrounding the Samsung Galaxy Note 3.
It is believed that this year that Samsung will slightly increase the size of the display for the handset to 5.7-inch and it will have a Full HD resolution, which makes sense when you look at the history of the Note series as well as the Galaxy S flagship range.
On this design there is also a 16-megapixel rear facing camera paired with an LED flash and under the hood is the recently announced Samsung Exynos Octa 5420 processor coupled with 2GB of RAM. The device has a premium aluminium body with a flexible OLED handset which isn't likely to come this year but is tipped to arrive on Samsung smartphones in the future.
This design has a display that can be increased in size by the user which is similar to the iPhone 6 concept we saw recently, and there is also a fingerprint scanner that has been rumoured to be under development by Apple and Samsung recently. The video is just over a minute long and just gives you a quick overview of the device while listing its specs.
Would you like the Samsung Galaxy Note 3 to look like this?
Source: Concept Phones.