Micromax Canvas 4 vs Xolo Play T1000 for India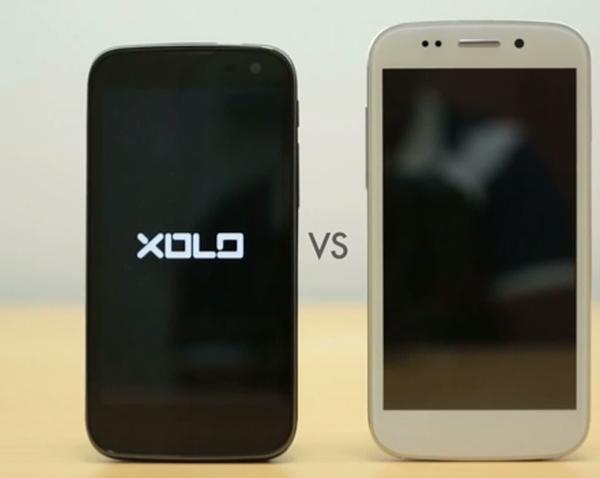 No matter which region you may reside in there are lots of different smartphones to choose from even at similar price levels, which can only be a good thing for consumers. Today for our readers in India we are having a look at the Micromax Canvas 4 vs. Xolo Play T1000.
The Micromax Canvas 4 was lunched under a lot of controversy after the company built up consumers to believe the device would be of a lot higher specification than it actually was. A little later the Xolo Play T1000 was launched with a focus on the gaming community, and today we have a video for you that is looking at both handsets side by side.
It lasts just over seven minutes long and kicks off by looking at the design and build of each handset, and the Xolo Play has a solid plastic build with a matt finish back. The Canvas 4 also has a plastic body with brushed aluminium sides, but the Xolo Play was found nicer to hold in the hand thanks to its finish of on the rear of the device.
This compares to the Canvas 4 that is highly glossy and slippery and also suffered from fingerprints, but the Xolo Play is thicker and heaver despite is smaller screen. The video continues by having the two handsets right next to each other looking at the individual features such as buttons and sensors.
We also get a rundown of the handsets specs including a look at what is under the rear covers of both handsets, before continuing to look at the displays in action side by side showing the same image.
The video continues to look at how the two devices compare in terms of specs as well as some performance tests, but we won't spoil the rest of it for you.
Have you been considering either the Micromax Canvas 4 or the Xolo Play T1000?