Ubuntu Edge hopes to blitz Galaxy S4, iPhone 5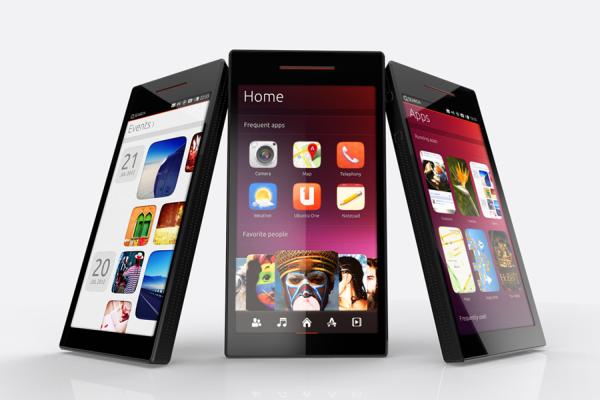 We are used to seeing various smartphone manufacturers trying to outdo each other by releasing handsets with the best specifications to tempt consumers to their products, but the Ubuntu Edge hopes to blitz the Samsung Galaxy S4 and iPhone 5.
At the end of last month we told you about the Ubuntu Edge that was put up onto the crowd funding site Indiegogo, and at the time it was wondered if enough money would be raised in the time that was set. The team behind it has compared what will be coming with the handset against the Galaxy S4 and iPhone 5, and the device will have a dual boot system that will run Android and the Ubuntu Mobile OS.
The display is 4.5-inches in size at a HD resolution of 720 x 1280 which compares to the Galaxy S4 that has a Full HD 5-inch display, while the iPhone 5 uses a 4-inch screen at a resolution of 640 x 1,136.
Internal storage will be a massive 128GB while the largest that can be purchased on the iPhone 5 is 64GB, and while Samsung lists the Galaxy S4 being available with 64GB this model is not always available in all regions, but the Samsung those offer the expansion of memory via microSD up to another 64GB.
The display is protected by Sapphire Glass that is used on the lens of the camera on the iPhone 5, while the screen of the iPhone has Corning Gorilla Glass, as does the Galaxy S4 but this has the later Gorilla Glass 3 protection.
Ram is listed as a massive 4GB on the Ubuntu Edge but how the Silicon-anode Li-ion would cope is another matter, while the Galaxy S4 has 2GB of RAM compared to the iPhone 5 that has1GB of RAM.
The device has an expected selling price of between $780 to $830 that is put up against the iPhone 5 at $849 for the 64GB version, and the 16GB Galaxy S4 at $750 via Best Buy. While there is a lot of hope that the device does eventually make it to the market at the moment its only specs and pricing that is on paper.
Do you hope the Ubuntu Edge is eventually released and do you think it will compete with rival offerings?
Source: Indiegogo.