LG G2 Korean market release possibly first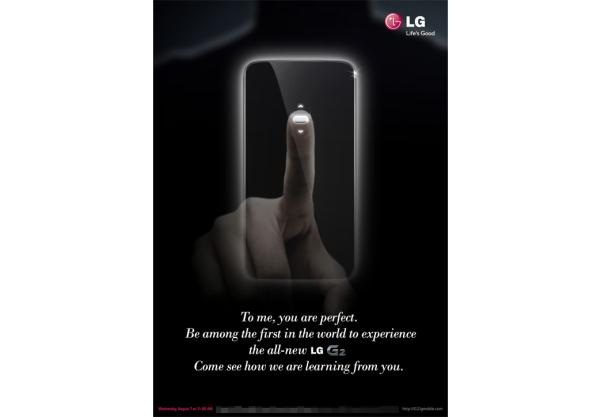 The upcoming LG Optimus G2 has been the subject of a number of leaks lately with the company looking to build on the its recent successes sales wise with the launch of another flagship device, and it seems that the LG G2 will possibly see a release in the Korean market first.
Tomorrow sees the special press event that LG is holding to unveil the G2 and there is talk that the device will be simultaneously be announced in Korea according to sources. The handset will also ship with the latest premium headphones from the company and will be available to purchase in the Korean markets immediately after its announcement.
We won't know for sure about the rest of the world until tomorrows event but there is talk the handset will come bundled with the LG QuadBeat 2 earphones, which are the later version that were introduced along with the Optimus G last year.
The handset is rumoured to feature a 5.2-inch Full HD touchscreen display that is powered by the quad core Qualcomm Snapdragon 800 chipset along with 2GB of RAM, and there is also rumoured to be a 13-megapixel rear facing camera.
LG has already been revealing high end official accessories that will be made available for the LG G2 that include the likes of the QuickWindow premium case, which reminds you of cases that Samsung has released previously for its handsets.
It is being claimed that LG are looking to quickly make the availability of the G2 spread after the launch with 100 mobile partners lined up to stock the device within ninety days, with the likes of the US and Europe expected to get the device in September and other areas the following month.
Source: Android Community.