iOS 7 beta 5 countdown for Monday 12th: Update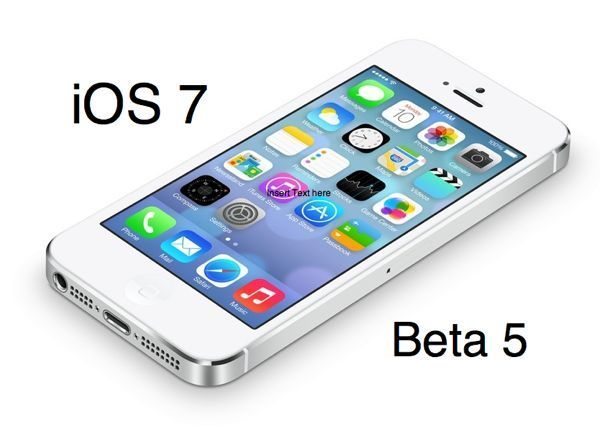 UPDATE: Guess August 12th is not going to be the release date, iOS 7 beta 5 is now live, please read more about this here.
Rumors of iOS 7 beta 5 releasing yesterday was obviously not the case, so our first initial thoughts of a Monday, August 12th release looks set to be date.
iOS 7 beta 4 was rolled out to developers on July 29th and if we go on the basis of a 14 days release gap our August 12th date is when it will happen, we have no idea why rumors suggested it was coming yesterday because this would have only been a 7 days gap between to beta releases.
We reported the news yesterday because it was suggested a release was supposed to happen on August 5, if this was the case the GM version would not be on September 2, we believe the final release for public consumption will be on September 12th,
The reason we say September 12 is simply down to iOS 7 beta 4 expiring on this date, if iOS 7 beta 5 releases on August 12th does this mean we will get to see beta 6 on August 26? This would then leave a 7-day gap for the GM release expected September 2nd, this looks more like the case.
There are so many iOS 7 beta 4 users having issues, but we have to stress it is a beta and you have to expect teething problems. Our guess is most of the problems are coming from non-developers who have used the back door to gain access to iOS 7. It is the developer who finds the issue and then reports it, and then the next beta corrects these.
What are you expecting from iOS 7 beta 5?