Nexus 4, Nexus 7 2 allegedly running KLP 5.0 KRS36B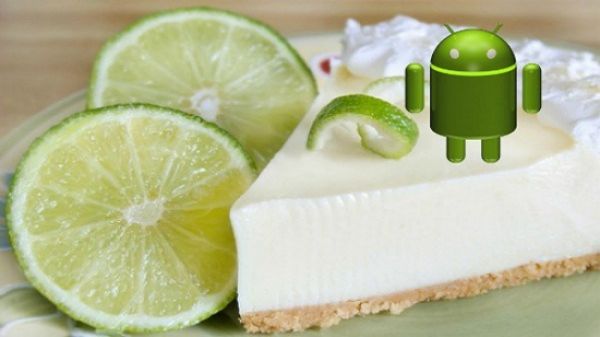 Android 4.3 was released not so long ago for the Nexus 4 and new Nexus 7 2 with build number JWR66V and JSS15J respective, and if you notice these numbers do not have a K in it at all.
Android 4.3 was released a about a month ago and tests have been ongoing with Android 5.0 Key Lime Pie, has this new operating system just been confirmed? The reason we say this because new reports showing up on the Chromium Project reveals the Nexus 4 and Nexus 7 2 running KLP 5.0 OS.
The site also shows that the Samsung Galaxy S4 number is at JDQ39.I9500UBUAMDK, the Galaxy S3 with JRO03C, and the Note 2 with JZO54K, the first letter for these three devices say J, which means Jelly Bean. So to see the Nexus 7 with KRS36B and the Nexus 4 with KRS36B, this means the K is for key Lime Pie.

Rumors suggested Android 5.0 Key Lime Pie would be unveiled at Google I/O in May, but this was not the case so it makes sense not to take rumors to heart until official announcements by Google have been made.
Maybe Google is testing KLP so it is ready to release onto the new Nexus 5, until we hear official confirmation we will not take this as solid evidence.
Do you think Google will release Android 5.0 KLP onto the Nexus 4 and new nexus 7 2, or will they just wait for the Nexus 5?