Samsung SOS Island contestants promote S4 Zoom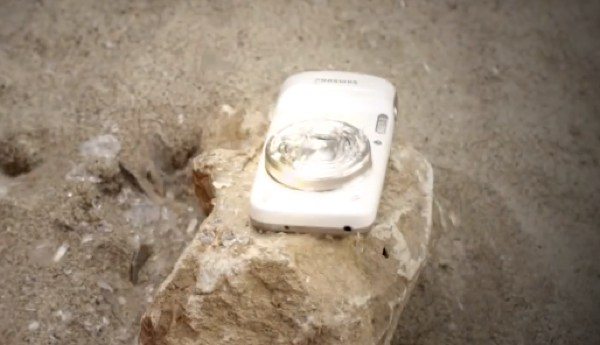 Smartphone manufacturers are increasingly coming up with novel ways of plugging their devices, and now Samsung has come up with something very different to promote the S4 Zoom camera phone. Meet Samsung's SOS Island, where contestants will be marooned on a desert island with a Samsung Galaxy S4 Zoom. Believe it or not this is a genuine promotion and we have the details ahead and a video to show you.
Samsung has released a 2-minute promo video on YouTube showing an island castaway who spots a bottle bobbing in the waves. Lo and behold, what should be inside it but a Galaxy S4 Zoom smartphone! When switching it on, the guy sees a message from survival expert Les Stroud looking for 16 adventurous contestants from around the world for SOS Island.
The invitation says that the 16 chosen contestants will be taken to Puerto Rico for a week's survival training, after which 8 finalists will be selected to be marooned on a desert island for two weeks. They will compete in various challenges, which will be streamed live, and viewers will then vote for their favorite castaway. The winner will actually receive $100,000 towards the cost of their own private island.
This is an ingenious idea, and no doubt there will be plenty of eager people looking for a challenge who will snap up the chance to become a contestant. You can check out the SOS Island — Survival of the Smartest video below this story, that gives details of how to enter this tropical island adventure. If you want to apply for the reality broadcast that will run from September 30 to November 31, head here.
Someone in the Samsung marketing team really has come up with a different way of promoting the Samsung Galaxy S4 Zoom, which we imagine will play an integral part in completing the challenges. We'd love to hear what you think about this idea so do send us your comments. Will you be applying for SOS Island?