LG G2 event and live blogs to follow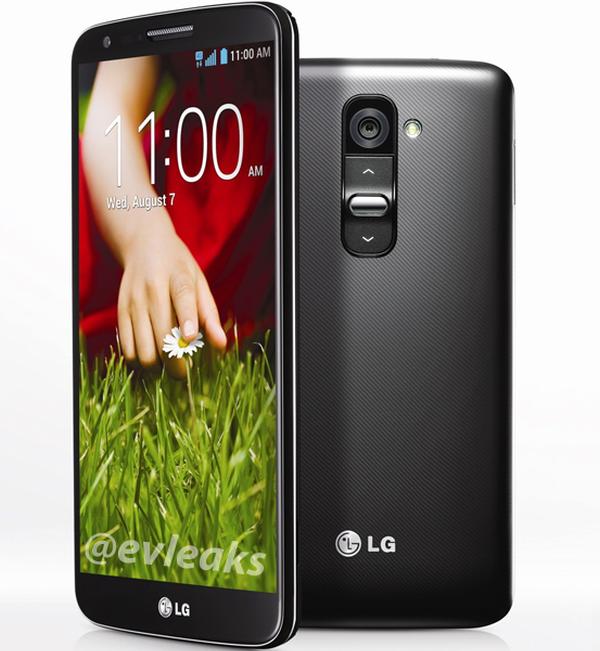 LG has been busy in the last year or so building up its reputation in the smartphone world and is seeing sales of its handsets that include the likes of the Nexus 4 among others rising nicely, but later today the company is set to unveil its latest flagship smartphone at the LG G2 event, and we have some live blogs for you to follow.
Only yesterday we heard that the LG G2 could release almost straight away in the Korean market with availability of the handset rolling out to other regions shortly afterwards. Before the event kicks off the image that you can see on this page comes courtesy of serial Twitter leaker's @evleaks and shows what we can expect to see later today.
The event kicks off in New York at 11am Eastern Time which is 4pm GMT for the UK and the device is thought to be bringing some great standout specs to the market, and we already told you that a live stream is being made available. These are supposed to include 3GB of RAM with the handset losing the Optimus branding and will now be known simply as the LG G2.
We will obviously be bringing you all the news about the handset but there are a number of live blogs available with reporters actually at the event. These include the likes of Engadget, Cnet, Android Central, and TechnoBuffalo.
The device is believed to feature a 5.2-inch Full HD LCD display with the Qualcomm Snapdragon 800 processor under the hood along with a 13-megapixel camera, and the Android 4.2.2 Jelly Bean operating system or maybe even Android 4.3.
Do you think the LG G2 will be worth a look?