iPhone 5 iOS 7 Beta 5, browser and benchmark performances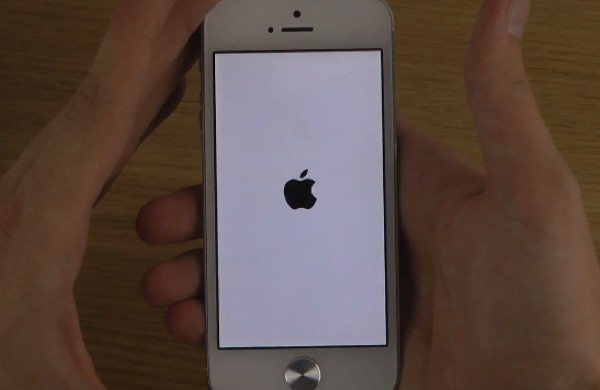 Many readers with Apple iOS devices are no doubt waiting eagerly for the public release of iOS 7, due to release around the end of September. At the moment iOS 7 beta 5 has just been released to developers and seems to be a minor update, so all the signs are promising that the iOS update is progressing well. We have some videos to share with you today that show the iPhone 5 with iOS 7 beta 5, including browser and benchmark performances and a review.
iOS 7 beta 5 reached developers yesterday and is one more step towards the Gold Master release. The upcoming iPhone 5S will release running iOS 7 and of course users of many other iOS devices will also be able to benefit from the operating system upgrade. The first of the three YouTube videos below is a 9-minute look at the iPhone 5 with iOS 7 beta 5 relating to browser speed performance.
The video starts by showing a couple of minor changes to the UI and the reviewer then describes how the browser now feels "buttery smooth." It goes on to show pages being loaded and this is pretty impressive with very quick loading noted, and also shows how the Control Center can be disabled. The video shows much more and is an interesting and informative look at beta 5 on the iPhone 5, so why not check it out.
The second video concentrates on benchmark speed performance for the iPhone 5 running iOS 7 beta 5. The 4-minute video first shows a GeekBench test that results in a score of 1674 and proceeds with more benchmark tests and scores, so if you're interested in benchmarks this would be a good video to watch.
The third and final video that we have embedded for readers below this story is a full review of the iPhone 5 with iOS 7 beta 5. The 11-minute video begins by showing that with a white iPhone 5 you'll see a white background with a black Apple logo when powering up, likely to be reversed for those with a black iPhone 5. It does seem to take rather a lengthy time for the iPhone to boot up though, with plenty of finger drumming going on.
The video then goes on to show some of the new changes with the latest beta update delving into Settings to show the version and then looking at the more colorful Settings icons. You'll then see some of the UI changes that have been noticed so far, and it seems that the camera opens up quicker than with previously beta updates. It's a pretty comprehensive all-round look at iOS 7 beta 5 on the iPhone 5 with plenty of detail, although it does look as though work still needs to be done on Maps.
We're interested to hear your views on the new beta 5 update for iOS 7, as shown on the iPhone 5. Are you impressed with what you've seen so far for iOS 7? Let us know with your comments.