HOT Watch revolutionizes smartwatch hand gestures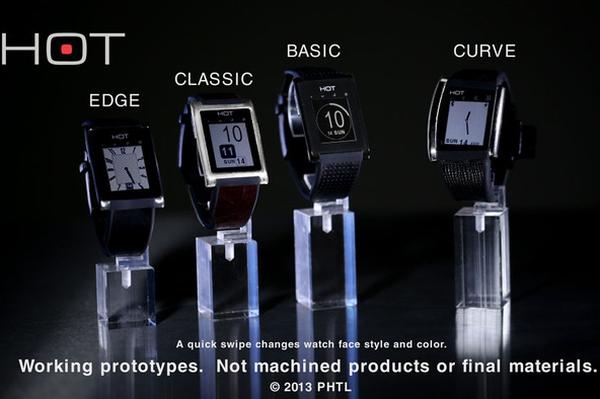 This year looks like being the time that smartwatches really begin to gain popularity among consumers as more companies get in on the act and others bring out new models. Today though we have something that promises to be different as the HOT Watch revolutionizes smartwatch hand gestures.
The product that you can see on this page via images and a video is another Kickstarter project, and the device will turn a users hand into a phone with a number of features allowing the actual handset that it connects to remain in a pocket or bag.
Most current smartwatches that are on the market only provide basic functions but the patent pending HOT Watch will allow users to send or receive messages as well as make calls, all without the need of touching the phone.
It will come with call features, messaging options such as Facebook, Twitter, email, and text reply along with smartphone apps. There will also be certain watch apps and time features but the handset will have to be within a range of 20 to 30 feet for some of these to work.
The device will work with any Bluetooth enabled mobile phone but some of the more advanced features will require an Android or iOS smartphone. As with any Kickstarter project it needs the public to pledge money to get it off the ground, and the HOT Watch has smashed its target of $150,000 by raising $358,503 with another 29 days still to go.
Do you like the look of the HOT Watch?