Speculated Kindle Fire HD 2 specs vs Nexus 7 2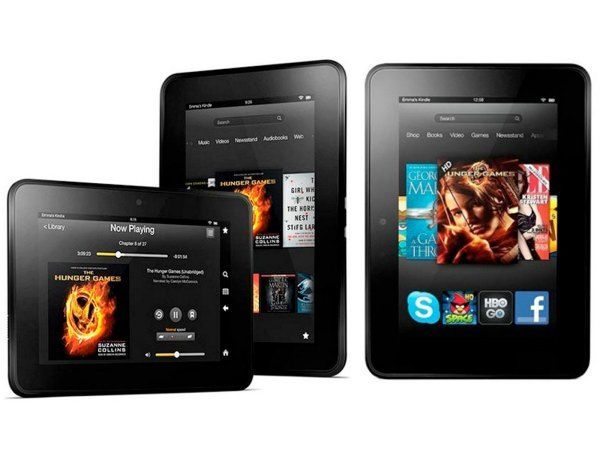 The new Nexus 7 2 seems to winning a few hearts at the moment and some are already comparing it to the unannounced iPad mini 2, people are now asking how will the Amazon Kindle Fire HD 2 do against the Nexus 7 2013.
Not so long ago we reported some unannounced rumored specifications of the Kindle Fire HD 2nd generation, so we thought we would compare the two tablets together even though the Amazon tablet is all speculated at the moment, but these key quick specs gives you a rough idea. If the Kindle Fire HD 2 features are to be true then we can see this being a great comparison between the two.
The Nexus 7 2 tablet comes with a 7-inch display with 1920 x 1200 pixel resolution, it has been reported that the Kindle Fire HD 2 will have the same display. The Nexus 7 2 comes with a quad-core 1.5 GHz Qualcomm Snapdragon S4 Pro CPU Adreno 320 GPU, and the Kindle Fire HD 2 is said to come with a 2 GHz quad core Qualcomm Snapdragon 800 with Adreno 330 graphics.
There surely has to be a new Kindle Fire HD 2013 model coming soon seeing as price cuts on the original is happening right now, but for those wishing to buy a new 7-inch tablet may have a hard time choosing what one they would prefer.
Both The Kindle Fire HD 2 if speculated specifications are to be true, and the Nexus 7 2 are pretty much similar in the features department. The Nexus 7 2 in our minds will be the more popular of the two, but we cannot count out the popularity of the Kindle Fire HD.
If the Kindle Fire HD 2 specs are to be real, would you choose this tablet or the Nexus 7 2?