Vodafone Red 4G UK plans, release and pricing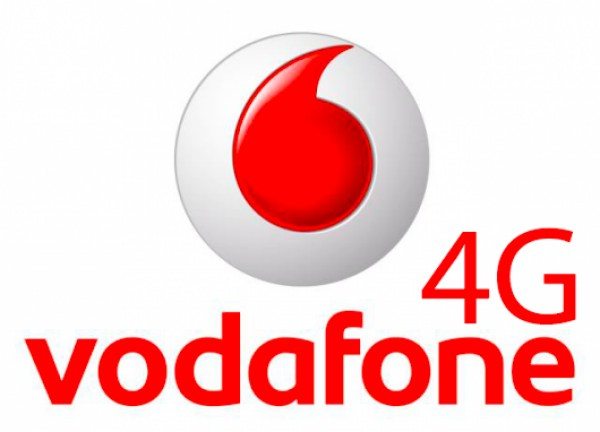 If you're in the UK then you'll probably already know that EE currently offers a 4G service, and that O2's 4G coverage will go live at the end of August. Now Vodafone has announced
Vodafone Red 4G UK plans, release and pricing and we have all the details up ahead.
The official news on the 4G rollout came yesterday and oddly enough, just as O2 announced last week that it's 4G service would go live on August 29, Vodafone has come up with the same date for its 4G service to go live for London. Vodafone intends 12 more cities to be covered by the end of this year and they are Birmingham, Bradford, Coventry, Edinburgh, Glasgow, Leeds, Leicester, Liverpool, Manchester, Newcastle, Nottingham and Sheffield.
Vodafone aims to have 98% of the UK population covered by its indoor 4G coverage by 2015, and will spend around £900 million this year towards this target. The company states that its 4G network will offer average mobile download speeds that are at least 6 times faster than with a 3G connection.
You'll be able to use Vodafone 4G from £26 per month and the company also hopes to lure customers away from O2 and EE by offering contract customers a choice of either 150 hours of Sky Sports mobile Premier League football, or Spotify premium music streaming account access (not available with tablet, mobile Wi-Fi or dongle plans). During the first three months of the 4G contracts, customers will also be able to take advantage of unlimited data.
The cheapest option to use the Vodafone 4G network is to get a SIM-only deal for your mobile, beginning at £26 monthly for a 12-month contract. Other options offering more minutes and data will be available. Alternatively, Vodafone Red 4G contracts will be available from £34 monthly on 24-month plans for various 4G-ready handsets. Higher-priced 12-month plans are accessible but will cost much more with a starting cost of £52 monthly.
As well as this, Vodafone is to offer some 4G-enabled tablet deals. An example of this is the Sony Xperia Tablet Z with 4GB of data for £37 per month, or 10GB of data for £42 per month. Another offering is the Samsung Galaxy Tab 3 8-inch tablet that will be available for £31 monthly with 4GB of data, or for 10GB it will cost you £36 per month.
4G dongle deals are also on offer, including a Vodafone K5006 that will cost you £29 up-front and £20 per month on a 12-month plan that includes 4GB of data. Another option is to pay £9 up-front and £30 per month on a 12-month plan that includes 10GB of data.
Are you intending to begin using Vodafone's 4G network as soon as it goes live in your region? What are your thoughts on the plans and pricing? Send your comments to let us know.
Source: Vodafone