Nexus 4 vs. iPhone 5 vs. 4S for budget opportunists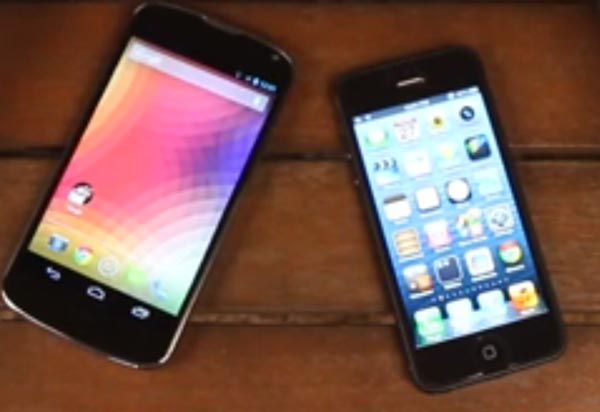 Almost since the moment we saw the iPhone 5 and Nexus 4 launch rumors started towards what might be next. This is common with almost all popular smartphone releases, and now we are many months on the rumors for Nexus 5 and iPhone 5S/6 have reached a state of extreme excitement, but the latest update isn't for everyone and some people like to purchase a phone right before the next-generation launches.
Some of our readers might find it hard to believe that every day someone is purchasing a new iPhone 5 or Nexus 4, and this is moments before the 7th generation iPhone or even a Nexus 5 might launch. For some people this is thanks to their contract ending or a broken phone, so they just upgrade with little thought about how long to the next-gen releases.
Nexus 4 vs. iPhone 5 vs. 4S for budget opportunists — then we have those buyers that always planned to wait until a month or two before the next-generation of smartphone, and this would be for a low price opportunity that falls within their budget. We have seen Apple use the older iPhones as budget versions in the past, and they launch a new generation while dropping the price of an older model to attract sales verses some budget Android phones.
When the iPhone 5S or 5C launches next month it will also end the sale of an older model, so you will likely see the iPhone 5 and 4S available to purchase along with some newer models. It is also true that this could change if Apple released more than one new model, so some people see right now as the time to pickup a cheap iPhone 5 as some retail locations aim to clear shelves of soon to be old stock.
We wanted to give some of our readers a little insight if they are considering a purchase of iPhone 5, 4S or Nexus 4 right now for whatever reason. It is good to keep our followers updated on the latest news, but in this article we will deliver a little help for those looking for a bargain as current smartphones are about to be upgraded with new technology.
Below you can see three videos looking at Nexus 4 vs. iPhone 5 and two focusing on iPhone 5 vs. 4S, for those that want to see what improved from the previous iPhone. Each of these videos are some of the most viewed and best reviews available, so you can expect real insight for the budget buyer looking at a deal right now.
Have you ever purchased a smartphone right before the next generation appears?