LG G2 price expectations and cloud dependency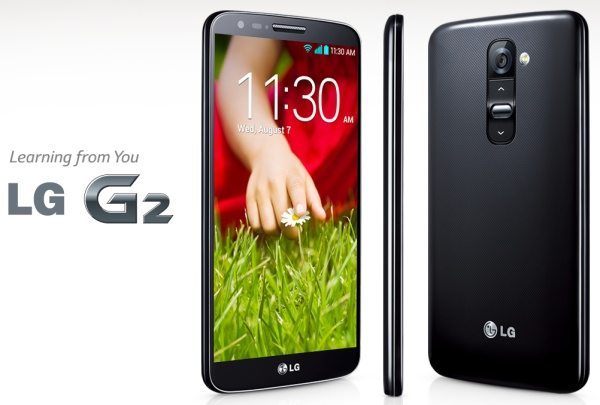 The LG G2 was unveiled last week and some of the early reviews have been rather positive, although there are one or two issues, one of which we will talk about a little later. There is still no official price for this latest flagship handset from LG, but it doesn't mean we do not have an idea of what to expect.
LG G2 price expectations — A recent leak from a German website suggests we could be looking at a price of €599 for the 16GB model and €629 for the 32GB version. We cannot be certain how much stock we can put into this information, but if it were true then that would make it around €80 more than the Samsung Galaxy S4.
Going on those prices we could expect to pay $690 and $725 for the 16GB and 32GB in the US respectively, which seems a little steep, so we'll have to wait and see which of the big four announces availability and pricing details first. However, neither of the big four US carriers have committed to a release date, although we do know they will make them available some time later this year. Personally we feel as though the LG G2 release date will be in October in the US, just as it will be in the UK.
LG G2 cloud dependency — It seems as though more and more phone manufacturers are relying on cloud services rather than microSD card expandability. This is all very well and good if you have a good service and are able to access your cloud service, but if you do not then this is where cloud dependency fails.
It is clear more smartphones are being released with expandable storage, but nothing beats a unified storage as it removes the guessing game factor that is often associated when trying to locate your saved music, movies etc. in the cloud.