Samsung ATIV Tab 3 price and date revealed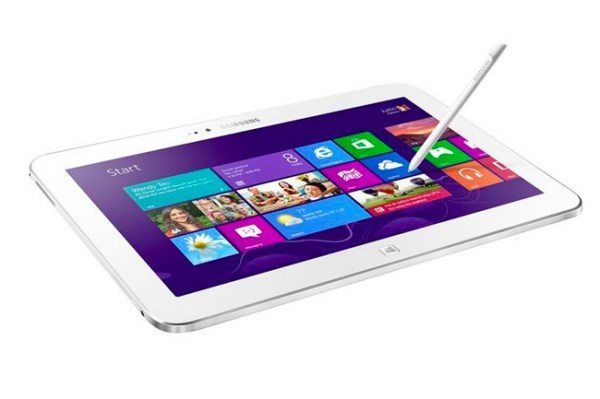 The Samsung ATIV Tab 3 Windows 8 tablet was announced back in June, and the price and date have finally been revealed. Some readers have been patiently waiting for further details about the ATIV Tab 3, and we can now tell you that it will release on September 1 with a price tag of $699.99.
The ATIV Tab 3 runs the latest full Windows 8 version rather than Windows RT, but does not have the ability offered by the ATIV Q where the user can switch between Windows 8 and the Google Android OS. Samsung claims that the ATIV Tab 3 is the thinnest Windows 8 tablet available, at only 0.31-inches thick and weighing in at 1.28 pounds.
The latest iPad by comparison, is 0.37-inches thick and weighs 1.44 pounds, so the ATIV Tab 3 certainly fits the bill of being lightweight and slim. It's powered by an Intel Atom Z2760 processor, has a 10.1-inch display with resolution of 1366 x 768, 2GB of RAM, 64GB SSD, and expandable storage via microSD. A single battery charge is said to give around 7 hours use.
As well as these specs the ATIV Tab 3 comes with an S Pen digital stylus and there's also a cover that features a kickstand and built-in Bluetooth keyboard. Samsung is also giving purchasers Microsoft Office Home and Student.
Have you been waiting for a release date and price of the Samsung ATIV Tab 3? There's not too much longer to wait until you can get your hands on this device and we'd like to know if you think the pricing is reasonable? Send us your comments to let us know.
Source: Reuters