Umeox x5 smartphone vs Vivo X3, Huawei Ascend P6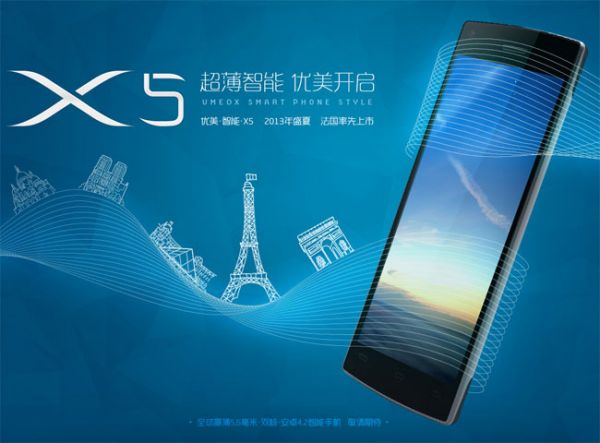 IFA 2013 show in Berlin is going to be very exciting indeed; there are already talks of the Samsung Galaxy Note 3 being unveiled there. However, today there is news about a new smartphone called the Umeox x5, which was mentioned back in June this year.
The Umeox x5 smartphone made in China is apparently the thinnest mobile phone to date at only 5.6mm thin, it will come with a 5.3-inch display and MediaTek processor, if this is the case then we say it is better featured than the Vivo X3 and Huawei Ascend P6, which comes in at 6mm.
There are no details on the specifications at the moment other than what we have shared with you above, but it looks like the Umeox x5 is going to be a winner when it comes to size of display and slimness, be even better if they release outside of China.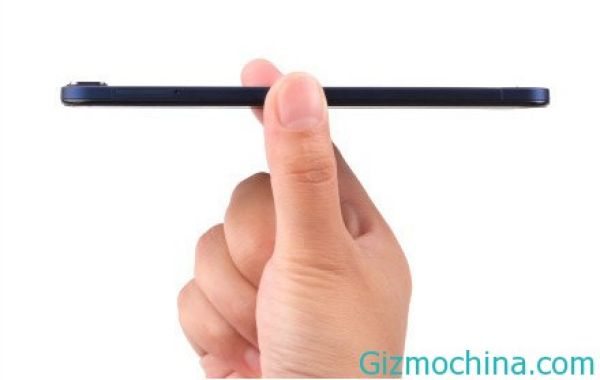 It has been said that the Umeox x5 smartphone could be released featuring an 8-megapixel rear facing and a front-facing 5-megapixel shooter as well as running Android 4.2.2 Jelly Bean operating system.
The Huawei Ascend P6 features an 8 MP rear camera, a 4.7-inch display, runs Android 4.2.2 and powered by the quad-core 1.5 GHz Huawei K3V2 processor. The Vivo X3 smartphone is said to come featuring a 5-inch 1920 x 1080 display with a 13-megapixel rear camera and an 8MP on the front, details and specs on the Vivo X3 and Umeox x5 are slim at the moment, but on paper what we know so far the Umeox x5 looks like it could be a winner.
Hopefully all will be revealed at the IFA electronics show that starts on September 6th and runs through to September 11th 2013 in Berlin.
Do you like the sound of the super slim Umeox x5 smartphone?
Source – GizChina