BBM Android and iOS app release now crucial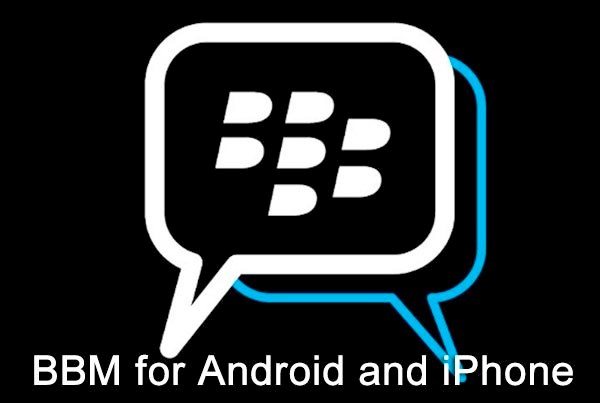 We know that many of our readers with Android and iOS devices are eagerly awaiting the launch of the BBM app. The app is due to release before the end of the summer, and the cross-platform launch cannot come quick enough for many who are fans of the BlackBerry Messenger service. Today it seems that now, more than ever, the BBM Android and iOS app release is crucial for the future of BlackBerry.
Whenever we have written articles about the upcoming BBM app for Android and iOS devices, we have noted many comments from readers who are keen to use the service. Sadly there have been several false starts from various reports that BBM was about to arrive, causing a certain amount of frustration for those who want access to BBM on their iPhone's or Android devices.
At the weekend we discussed BlackBerry's changing fortunes and told how shares had initially risen on news that management intended a change of strategy and was considering making the company private with a shareholder buyout. BlackBerry went on to make an announcement today about strategic alternatives, and it seems a joint venture, partnership or an outright sale is being contemplated in an eleventh-hour attempt to save the company.
Sadly, the release of the BB10 operating system and devices running it, such as the BlackBerry Z10, Q10 and the more recent Q5 that was aimed at the mass market, hasn't been enough to revive the company's ailing fortunes. BlackBerry Messenger appears to be the only credible asset that the company still has, and thus the Android and iOS apps are now of paramount importance for BlackBerry.
The release of these apps could come at any time and could generate new growth for BlackBerry as well as promoting the BlackBerry brand. However, if BlackBerry had only gone forward with this move a year or so ago, it would have had more chance of maintaining a place in the market. Other rival cross-platform messaging services have taken hold recently, with WeChat and WhatsApp attracting millions of users. It may simply be the case that BBM app for iOS and Android devices is just too late.
If the BBM app for Android and iOS fails to take off on launch, then this spells further trouble for BlackBerry, as if the company is not in enough difficulties already. It's hard to imagine exactly what BlackBerry can do to turn things around at this stage, but releasing BBM for Android and iOS as soon as humanly possible would be a sensible step to take.
Are you waiting for the Android and iOS BBM apps to release? Do you think that BlackBerry might have left it too late, and that it will now be difficult to gain cross-platform messaging domination, considering the strong competition? Let us know your thoughts by sending your comments.
Source: Forbes