iPad 5 could borrow iPad mini touch panel technology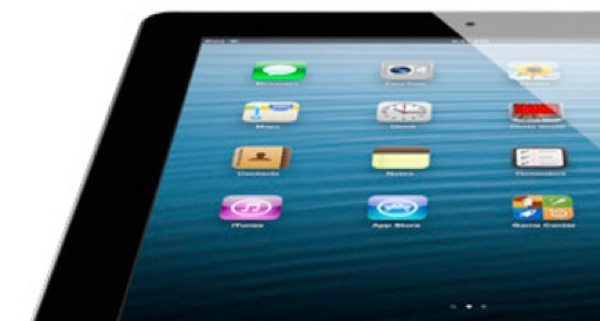 We've been bringing readers all of the latest leaks and rumors regarding the iPad 5, although of course nothing will be confirmed until Apple chooses to officially announce it. One aspect of the next iPad that has cropped up on several occasions is that it will have a smaller and slimmer form factor with thinner bezels. A new report today states that the iPad 5 could borrow the iPad mini touch panel technology, and this ties in with rumors of an overall decrease in size.
A decreased overall size for the next standard-sized iPad has been consistently rumored and just recently we showed readers some leaked images that also seemed to indicate this. When we recently looked ahead to the iPad 5 release we also informed readers that the iPad 5 was likely to utilize some of the improvements that the iPad mini demonstrated. Now it seems that the same touch panel technology will be used.
The WSJ reported today that Apple suppliers are readying the iPad 5 for mass production and that iPad mini touch technology is likely to be used so that the necessary reduction in size and weight can be made. The source of this information is said to be "people with knowledge of the matter."
The iPad mini uses a film-based touch panel, which is both thinner and lighter than the glass-based touch panels being used in the full-sized iPad 4. Because this has been a successful move for the iPad mini, the sources claim that Apple will use the same film-based panels for the iPad 5.
Previously, technical disadvantages made film-based touch panels less appealing to manufacturers, but those obstacles seem to have been resolved. This of course is excellent news for makes of PET films that are used in the production of these kinds of panels, especially given the amount of Apple iPads that are produced.
We expect the iPad 5 to be launched within the next few months, and as we approach a release we are likely to see increasing amounts of leaks regarding the device. While we wait for more news of the next iPad we'd like to receive your comments. Are you hoping to purchase the iPad 5? If so, would you appreciate a smaller form factor made possible by the use of film-based touch panels?
Source: WSJ