Asus Padfone Infinity gameplay video collection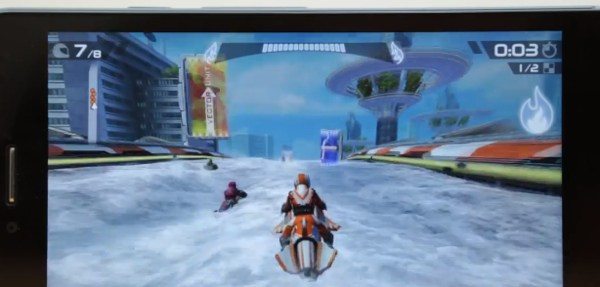 The Asus Padfone Infinity smartphone-tablet hybrid device was released in April and is likely to be used by many eager gaming enthusiasts. Today we have an Asus Padfone Infinity gameplay video collection to show readers, demonstrating NFS Most Wanted, Riptide GP2 and Asphalt 7.
We have embedded three YouTube videos below this story for your viewing delectation. The first is a 4-minute look at NFS Most Wanted on the Padfone Infinity. It offers a good look at the various aspects of this racing game, first showing it being played on the smartphone, and then showing the same game when the docking station is being used. The reviewer notes that the graphics are very good and the game offers a smooth performance.
The second video offers a display of Riptide GP2 on the Asus Padfone Infinity when paired with a PS3 controller. Like the first video it continues with a look at the game using the Padfone station. Again the performance is described as smooth and the game demonstrates "rich" graphics. The final video below gives a good look at Asphalt 7 on the Padfone Infinity and also uses a PS3 controller. This earns similarly high praise as the other two game videos.
The Asus Padfone Infinity has a 1.7GHz quad-core processor, Adreno 320 graphics, 5-inch full HD IPS display, and runs Android 4.1 Jelly Bean. There's also a Padfone Infinity station that features a 10.1-inch display, and the device has a brushed metal aluminum finish and unibody frame.
Are you impressed with the gameplay shown using the Asus Padfone Infinity in this video collection? We're always interested to hear from our readers so do send us your comments.