Surface Pro smartphone and the potential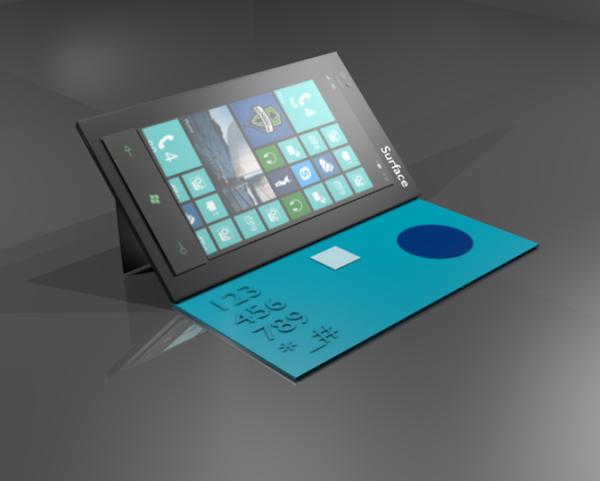 Since Microsoft launched the Surface Pro and Surface RT devices there have been rumours that the next logical step would be a smartphone, and while the tablet PCs haven't exactly been pulling up trees in terms of sales the rumours refuse to go away. Today we are looking at a Surface Pro smartphone and the potential of any such device.
The team here on Phones Review often bring you concept phones and today's one is the work of David Cooltions, and shows us what could be if Microsoft were ever to produce such a device. Talk of a Microsoft Surface smartphone begun last year without anything appearing so far, but the imagery that you can see on this page features a device with a 5-inch Full HD display.
There is also a touch keyboard accessory that even has some numeric keys and space for a mouse to be used, and under the hood is a quad core 1.5GHz processor teamed up with 2GB of RAM. You will also find a touch case along with 16GB of on board storage.
The design sees the device being rather flat with the buttons being separate from the actual body of the handset, and there is also a moving kickstand that allows the device to be stood up in landscape mode as you can see in the image.
Whether we will ever see a Microsoft made smartphone remains to be seen, as you wouldn't have thought Nokia would be best pleased about any such device.
Source: Google+