Dots for Android game released onto Google Play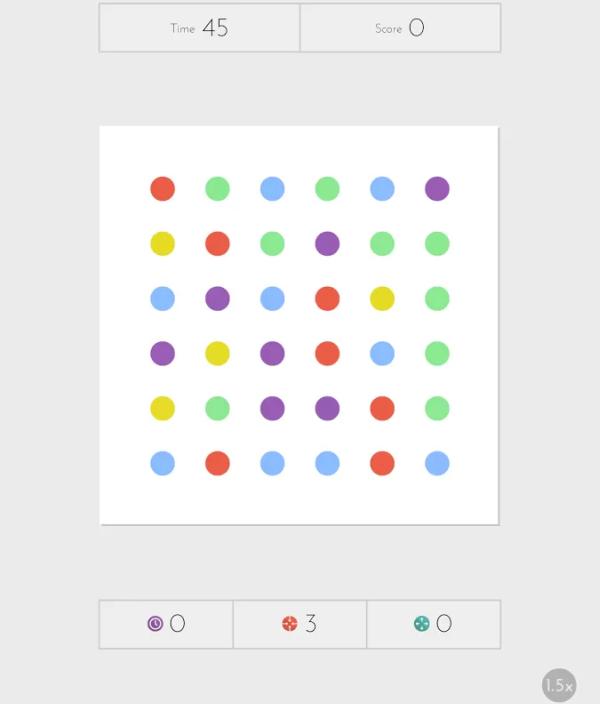 Some of the most popular and successful mobile games quite often are not packed with jaw dropping graphics and complicated gameplay, as they can often be the most simplest of ideas. This is something that can certainly be said about the Dots for Android game that has just been released onto Google Play.
The popular game was released onto the iOS platform a few months ago quickly gaining a huge following as the title is pretty addictive, and it sees you trying to connect as many dots as possible in a sixty second period.
You can even compete with your friends by comparing high scores via Facebook or Twitter, and for the first time in the game there is an untimed moves based mode available to players. This will see you getting all strategic trying to get a score as high as possible.
There is even a local multiplayer mode as you can pass the board onto a friend to see who the better player is and each dot can be spent on power ups. When used correctly these can provide a big boost to your score and you can get more dots for every one that is removed, or if you are running out of time they can be bought.
In the short time that the game has been available it has achieved an average rating of 4 on the Google Play Store where it can be downloaded free.
Have you played the game yet?