Geekbench 3 app released for Android and iOS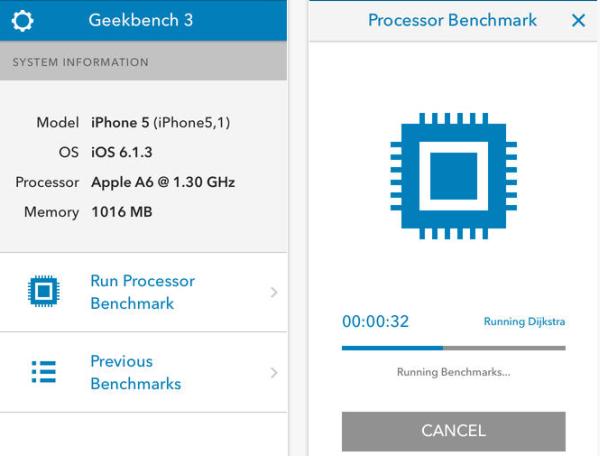 As the competition heats up in the smartphone and tablet PC world hardware performance can be very important to a lot of users, and many look at this when deciding to purchase a new device. This can be measured in various ways and now the Geekbench 3 app has been released for both the Android and iOS platforms.
In the first major upgrade for a few years Primate Labs has released the new Geekbench 3 application, which brings with it a number of new features. There are now some new benchmarks along with an all new scoring system that separates single core and multi core scores.
There is a new user interface for the iPhone and iPad version and there are several new tests that have been designed to simulate real world scenarios, and the app is promised to quickly and accurately measure the processor inside the device being tested.
The iPhone version has been optimized for iOS 7 and it will now automatically archive each benchmark run carried out, which will allow users to go back and look at past results. The iOS version also integrates with Dropbox allowing users to share results between devices
Strangely the iOS version is not currently available in the UK but the Android version is and priced at £0.69 via Google Play, while the iOS app is priced at $0.99 on the App Store.