Samsung Galaxy S5 should look like S6 concept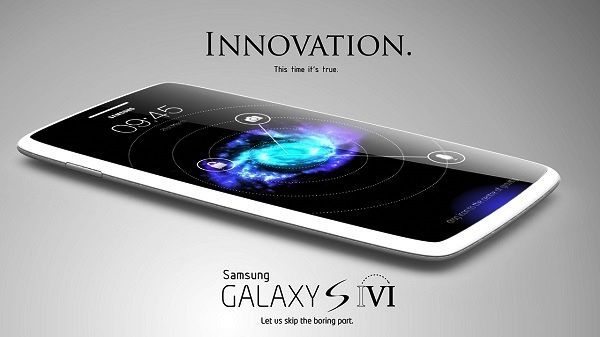 The Samsung Galaxy S5 has not even been announced yet and already S6 concepts are being rendered, obviously all based on rumors and speculation these concepts are great with one being a Android 5.0 Key Lime Pie Google Play Edition, and it looks good.
It would be so much better if the Samsung Galaxy S5 looked like any one of these S6 concepts, the imagination is the best thing we all have and these renderings looks great. The first model in Blue looks stunning with its edge-to-edge display and rounded top and bottom, the sides are of rectangular shape, which will allow you to have a better feel in the hand.
The second Galaxy S6 rendering shown below also looks great; this one in black could pass as the Galaxy Note 3 to be fair. The third photo with orange homescreen is the Samsung Galaxy S6 Google Play Edition featuring Android 5.0 Key Lime Pie, even though these three concepts look great we prefer the black awesomely shaped S6.

OK, so what can we expect by way of features for the Samsung Galaxy S5 or S6? We have added another concept to the mix just for viewing pleasure.
Some of the features that are possible could include a 20 MP rear camera, 4.7 to 5-inch Gorilla Glass display, 8MP front-facing camera would be nice even though samsungsvi.com suggest a 4 to 7MP front shooter, other specs could include 64 GB internal memory expandable to 128 GB and Intel Processors could be possible after the Haswell series have been released.
It would be good to take on board what the HTC One has, and that is for the S5 or S6 to have a Metallic Aluminum Body, it should have at least a 3500 to 4000mAh, and wireless charging would be something all would like.
There is so much more we could add, but then we would run away with ourselves and add specs beyond all possibility.

What Samsung Galaxy S6 concept do you like the most with the choices given below? And, would you like any of these designs on the Galaxy S5?