iPhone 5 Leverage i5 case and accompanying accessories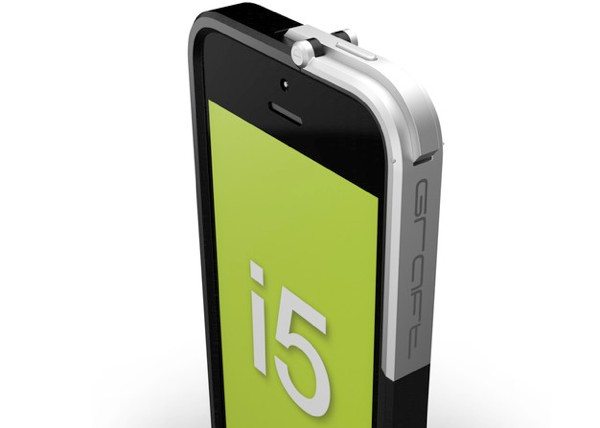 We are always on the lookout for useful smartphone accessories for various devices, and sometimes we come across something a little different. Today we have details about the iPhone 5 Leverage i5 case and also some accompanying accessories. This case offers a real touch of sophistication to your iPhone, and we think many viewers will appreciate this accessory.
The Leverage i5 case from Graft Concepts is stylish and offers protection for your iPhone 5. It features a metal latch and lever system enabling it to be easily installed, and it comes with cutouts for the lightning connector, microphone, speaker, and headphone minijack. This case has been finely tuned so that for example, the tactile feedback on the integrated sleep/wake and volume buttons is the same as on the iPhone.
The Leverage i5 case comes in black or white high gloss color options and matte or chrome finishes and is priced at $39.95. In the box you'll get a Leverage i5 frame and a Leverage i5 flat backplate of corresponding color. The case also comes with other accessories that add to its usefulness, such as optional backplates.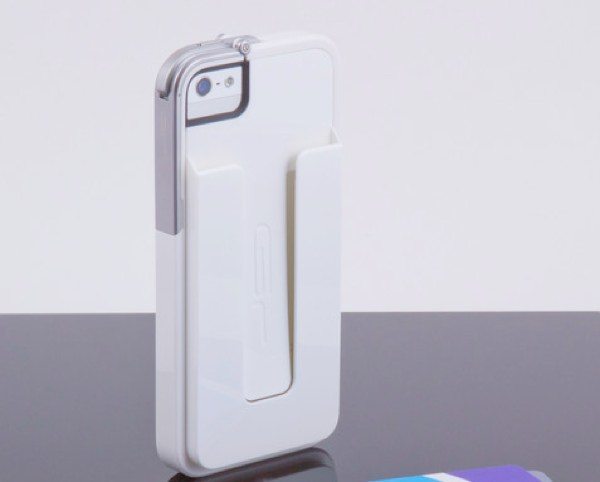 One of the accessories is the Credit Card Holder Backplate for the Leverage i5 (pictured directly above). This holds between 1 and 4 credit cards and doesn't use adhesive so is easy to swap out with the existing backplate. This Leverage i5 accessory is priced at $14.95 and comes in black or white gloss finishes.
If you fancy a different look altogether then you can get Wooden Backplates for the Leverage i5 (pictured directly below). These are individually hand made in Bridgeport to accompany the case and are priced at $30. The wooden backplates come in blood red, hickory or jet black color options.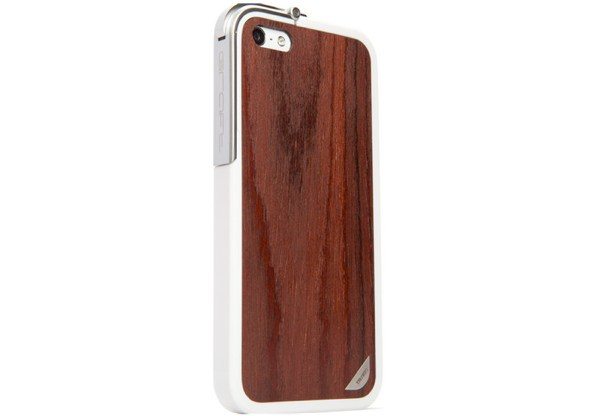 You can also purchase an Extra Backplate for the Leverage i5 for $7.00. The black color option comes in a soft touch finish and it also comes in white high gloss. These extra backplates are the same polycarbonate/ABS composite as the backplate that comes with the Leverage i5 case, and are merely an extra option.
3D Files for Leverage i5 backplates are also available at no charge. Backplate dimensions can be provided free with 3D printing in mind. Those who wish to try this can use a 3D modeling program and a 3D printing service to create a customized backplate. All that Graft Concepts asks is that you add a link to the Graft Concepts webpage if you modify and customize a backplate and upload the file for public download.
Finally, you can purchase a Leverage i5 Bundle that consists of the iPhone 5 Leverage i5 case as well as Credit Card Holder Backplate. This is priced at $49.95 so works out cheaper than buying these as separate items. You can find out more about all of the above products by clicking the title links of the items that will take you directly to the product page for each.
We'd really like to hear your thoughts on the Leverage i5 case for the iPhone 5 and accompanying accessories. If you already have this case, would you recommend it? Alternatively, if you order one now, why not let us know what you think once you have a chance to use it.