Heroes of Dragon Age RPG release for iOS, Android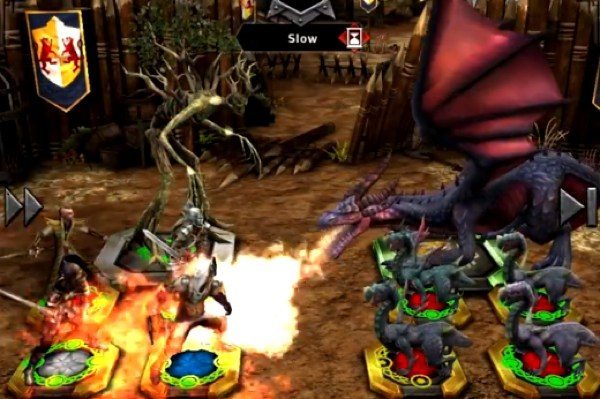 We know that many readers enjoy gaming on their mobile devices and we like to keep you informed about upcoming game apps that are likely to be popular. Today we have some news about the Heroes of Dragon Age RPG release for iOS and Android devices, and with the popularity of role-playing games growing all the time, this one from Electronic Arts is likely to be well received.
Developer BioWare has created the combat-focused Heroes of Dragon Age, based on the popular Dragon Age series. Jeferson Valadares is the executive producer and says the game is targeted as an accessible strategy RPG utilizing the characters and location of the Dragon Age universe. The app will be available for the iPhone, iPad and Android devices from the App Store and Google Play this fall, although a precise release date hasn't yet been announced.
The game will feature over 100 upgradeable characters with the possibility of four evolutions or variations for each. Content updates will also add more, with some from Dragon Age: Inquisition, an upcoming console release. Planning and constructing a team is very much part of the game, with multiple squads an option.
This will be a freemium app, but Valadares notes that "everything is available just through playing — nothing is locked off." However the odds of obtaining rare characters will be increased for players who pay for upgrades. The free-to-play concept seems to be proven by the fact that the recently released Plants vs. Zombies 2 has already received 16 million downloads from the App Store.
You can see a YouTube video teaser trailer of Heroes of Dragon Age that we've embedded for you below this story. Does the Heroes of Dragon Age RPG app look like something you would enjoy playing?
Source: iDownloadBlog