BBM for Android vs. iPhone beta features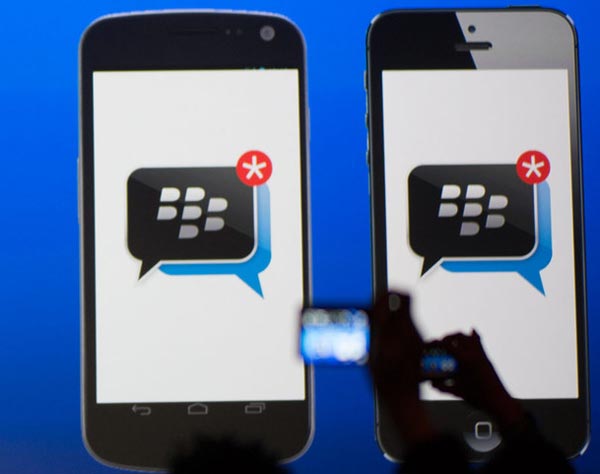 The hype surrounding a BBM launch for Android and iPhone's iOS has reached even higher levels this week after the manual appeared online for both mobile operating systems. We have previously mentioned the range of users interested in getting the BBM app on iPhone and Android, although the only clue towards a release date is end of summer, so time is running out to meet that expectation.
We have also looked at emerging reports about BlackBerry smartphone shipments that look negative, so this highlighted how crucial it is for BlackBerry to find or enhance other revenue streams. These include the BBM app launch on Android and iPhone, also pushing and expanding their Enterprise solutions.
Following on from our report yesterday about the BBM Android and iOS manuals leaking online, we note how both download links went dead from BlackBerry's website and also Google documents. This only confirms their authenticity, but what about those of our readers that wanted to take a closer look?
You can download the BBM Android PDF file and a BBM manual for iPhone/iOS on WordPress. We wouldn't host these files ourselves considering they've been pulled already from other sources, but at the time of writing you can find them via Tech Crunch's host space on WordPress servers through the links above.
BBM for Android vs. iPhone beta features – we have seen apps land on iOS and Android with different features many times, and in most cases this is due to certain Android phones having features the iPhone doesn't.
It should be noted that the BBM manuals for Android and iPhone are currently in beta, so things could change a little by the time they hit a launch date. If you take a look at the files hosted on WordPress you will see a few differences already being shown, which are in a number of sections including "introducing BBM features".
In that section you will notice when it comes to inviting people in the BBM app you have some extra options with BBM for Android. On certain Android devices you will be able to invite with NFC technology and of course this isn't possible on iPhone yet. The NFC feature also adds other abilities to Android phones with this specification that allow users to add contacts by using NFC technology.
Are you looking forward to downloading BBM for Android and iPhone? If so, why do you prefer this chat app to others already on your device?