Galaxy Note 3 release with tolerable USA date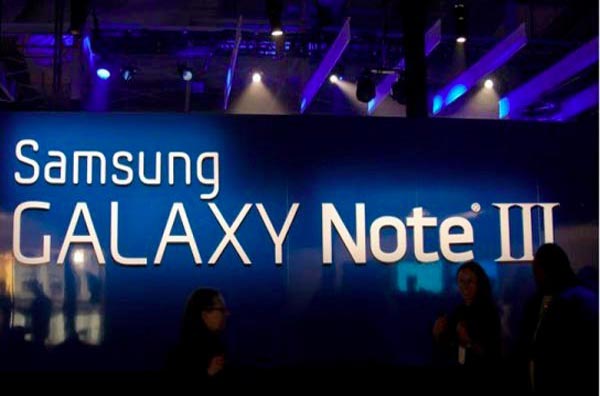 It looks like the Samsung Galaxy Note 3 release date will be a lot more tolerable than first thought for both the USA and UK. The launch for last year's model came in a lot later than some people would have liked, and this was especially the case with certain United States carriers and DoCoMo in Japan.
Early today we reported that the Samsung Galaxy Note 3 passed Bluetooth certification with DoCoMo, so we wanted to follow up with a quick article highlighting this fact and how it impacts a possible Galaxy Note 3 release date schedule.
While the launch event will likely reveal rough dates for the Samsung Galaxy Note 3 release, it is a pretty solid expectation that Samsung will deliver the smartphone a lot sooner than last year to carriers in Japan but some also hope to around the world. The sooner than expected certification in Japan adds weight to this outcome in that part of the world.
It will be a big disappointment if Japan receives the Samsung Galaxy Note 3 a lot sooner than USA. "After seeing DoCoMo Bluetooth certification for Galaxy Note 3 this early, I really hope this means the USA sees an early launch date as well", said one Phones Review reader.
We have no doubt that most fans will still purchase the Samsung Galaxy Note 3, even if it met a later than expected release date. This is seen in this comment, "nothing will matter for me after the Galaxy Note 3 launch event in 2 weeks time, and even if I have to wait longer for a USA launch I will be both disappointed and happy to wait".
Are you hoping for the Samsung Galaxy Note 3 to release in the USA sooner than the Note 2? Share a comment below if you are happy to wait as long as it takes, and if you will be aiming to purchase the Galaxy Note 3 on T-Mobile, AT&T, Sprint, Verizon Wireless or another carrier. You should expect the phablet to arrive by early October for the majority, although it is possible for some carriers and parts of the world to wait much longer.
We'd also love to know if there is something that could stop you picking up the handset in terms of specs or launch, so hit the comments and share your thoughts.