Lumia 925, 625 official Nokia prices for India launch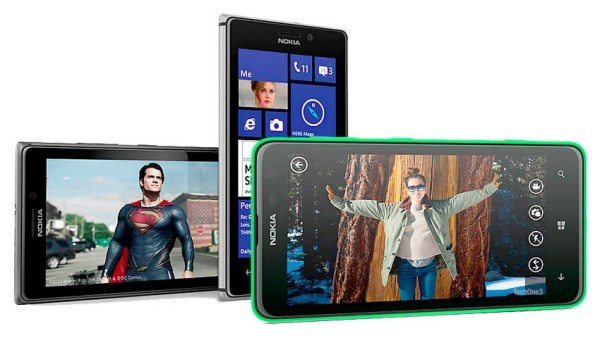 The Nokia Lumia 925 and Lumia 625 have just been formally introduced in India, to add to other Lumia handsets already available there. The Lumia smartphones are popular devices and we now have Lumia 925 and 625 official Nokia prices for the India launch.
We have previously reported on these two phones heading to India with some initial price news from online retailers, although we said these could be subject to change. The Nokia Lumia 925 was available for pre-order from one retailer for Rs. 33,999 while the Lumia 625 was priced at Rs. 19,499 from the same supplier.
Now that the official launch of the phones has taken place we have more certain pricing for you. The Nokia Lumia 925 had previously been shown on the Nokia website with an MRP price of Rs. 38,529 and then a price of Rs. 34,169. However the price has now been confirmed as Rs 33,499. Meanwhile the official price of the Lumia 625 has been confirmed as Rs. 19,999.
The Lumia 925 carries a 1.5Ghz dual-core processor, 4.5-inch AMOLED display with resolution of 1280 x 768, 1GB of RAM, and 16GB of internal storage. It also has an 8.7-megapixel rear camera with PureView technology, a 1.2-megapixel front-facing camera, a 2000 mAh battery, and it runs Windows Phone 8. It's available in in black or grey colour options and a wireless charging cover comes in black, red, white or yellow.
On the other hand if you're considering purchasing the Lumia 625, this one is powered by a 1.2GHz dual-core processor with a 4.7-inch display with resolution of 800 x 480. It has 512MB of RAM, 8GB of expandable internal storage, a 5-megapixel rear camera and VGA front-facing camera, plus a 2000 mAh battery. It runs Windows Phone 8 with the Amber update and comes in several bright color options, orange, yellow, and green, as well as black or white.
These two new Lumia devices should both prove popular in India and Nokia has not yet put up its other smartphone prices in the country in the way that Samsung has. Let's hope that Nokia will continue to play the waiting game in respect to price rises.
Are you thinking of buying the Lumia 925 or 625? What do you think of the official prices that have now been confirmed by Nokia? We always appreciate your comments so do send them to us using the comments box below.
Source: NDTV Gadgets