iOS 7 beta 7 release chances today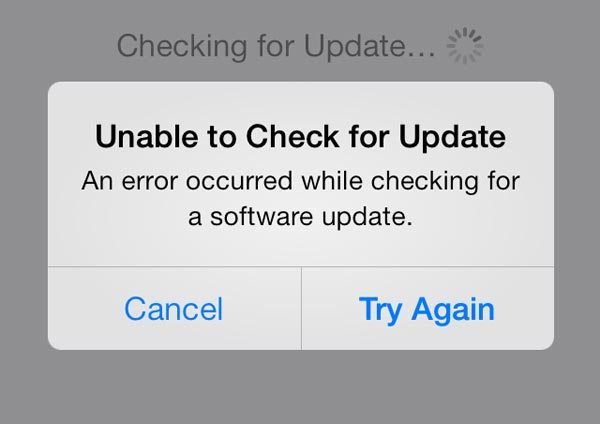 There has been a lot of speculation around iOS 7 beta 7 seeing a release date at some point this week, which is more about developers hoping rather than based on previous patterns. It seems that these developers are split on whether iOS 7 beta 7 or Gold Master will launch next, although our in-house developer has just notified us of a few problems with the update server within the last hour.
The screenshot you see below is from an iPhone 5 running iOS 7 beta 6 and this message has appeared only moments ago when checking to see if iOS 7 beta 7 is live. It is worth noting that this update might never arrive and we could be heading for Gold Master next.
Our in-house developer lives in the UK and said, "After checking to see if iOS 7 beta 7 is live or any other update I got this message while checking OTA. It basically states that an error occurred while checking for a software update, so you are unable to check for an update". They continued, "I logged into the developer portal just fine and also tried to get an update on an iPhone 4S running iOS 7 beta 6, but the same problem and error message appeared".
This might be some short downtime with the built-in software updater, or it could be that Apple is about to launch iOS 7 beta 7 with a release time around 10am PT as with past updates. We will have to wait and see, although we will contact our developer later today to see if the message is still there.
Would you like to see iOS 7 beta 7 release today, or would you rather go directly to Gold Master?