US Tennis Open 2013 official app for iPhone, iPad, Android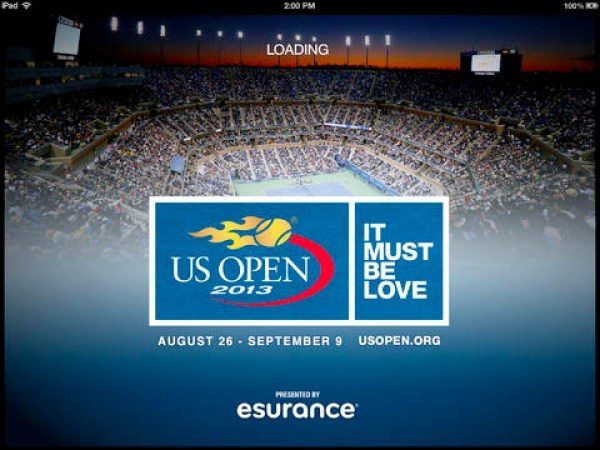 The US Open Tennis championship tournament is already underway, but you may not have got round to thinking about the official app yet. You may be an avid tennis fan who will appreciate everything the app has to offer, or you maybe someone who has found a new interest in tennis. Either way you are likely to enjoy the US Tennis Open 2013 official apps for iPhone, iPad and Android devices.
The US Open Tennis runs until September 9, and we have all of the details that you need about the accompanying apps, available on the App Store or Google Play. The USTA apps for iPhone, iPad and Android devices are all free and have been updated for the 2013 tournament. The apps have a lot to offer with plenty of features (may vary by platform), and we'll highlight some of those features.
Firstly the apps have a newly designed homepage with a chronological timeline featuring news, videos, tweets, photos and trending topics. You'll also find live point-by-point scores as well as full match results, live streaming video throughout Labor Day and Finals weekend, on-demand video highlights, analysis and press conferences.
Other features include the US Open TrendCast from American Express, USOpen.org Radio, the schedule of play, draws, photo coverage and social connections via Facebook, Twitter, Google+, Instagram, YouTube and Foursquare. If you're lucky enough to be able to attend the tournament there's also a fan's guide with interactive grounds map and spectator information, and you can also receive push alerts.
If you don't want to miss a moment of what's happening at the US Open you can download the iPhone app from iTunes here, or the iPad app here. If you have an Android device head to Google Play here.
Let us know what you think about the official US Open Tennis app for 2013 by sending your comments. Did you find this app useful?