Moto X official Verizon availability date, T-Mobile page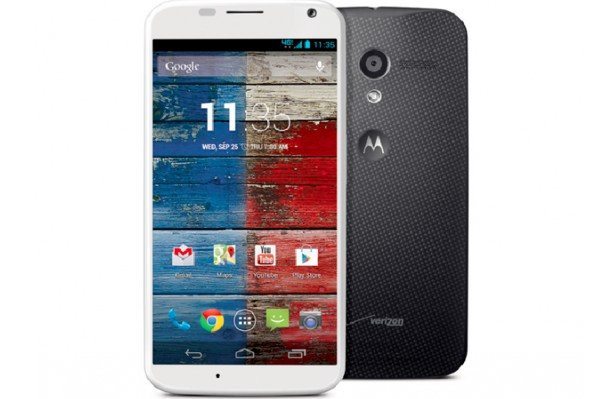 We love it when a plan comes together. Just days after we told readers that the Moto X was tipped to release within days on Verizon, Big Red has announced an official availability date. This highly anticipated device will be available online on August 29, and will release in stores in the following weeks. We also have news of the T-Mobile support page for the Moto X.
The Moto X has already arrived on AT&T and we had heard that it would arrive on Verizon, as well as Sprint and T-Mobile in the coming days. We had also previously mentioned a rumored release date of August 29, and so we're pleased to be able to tell Verizon customers at least, that they could have this phone in their hands very shortly.
The Moto X on Verizon is priced at $199 on the usual contract and comes in black or white color options with MotoMaker customization at some point in the future. Presently only AT&T can offer the customization feature. Verizon made its announcement on Twitter and it looks likely that the carrier will only offer the Moto X 16GB version initially as AT&T currently has exclusivity on the larger storage model.
Meanwhile if you're on T-Mobile and waiting for the Moto X we don't have an exact release date, but we do have a teaser. CEO John Legere has posted a tweet mentioning that the phone will be available on the carrier in September. At the moment we have no way of knowing if that means within a few more days or whether it will be at the end of the month. However, T-Mobile has also posted a Moto X support page now, another indication that the device will be available on the carrier shortly.
Good news then for those waiting for the Moto X, and hopefully it won't be too much longer until we hear an availability date from Sprint, as well as a firm date for T-Mobile. Have you been patiently waiting for the launch of the Moto X on Verizon, Sprint or T-Mobile? Let us have your comments.
Sources: VZW Twitter AND John Legere Twitter