Oppo N1 internals leak reveals Snapdragon 800 CPU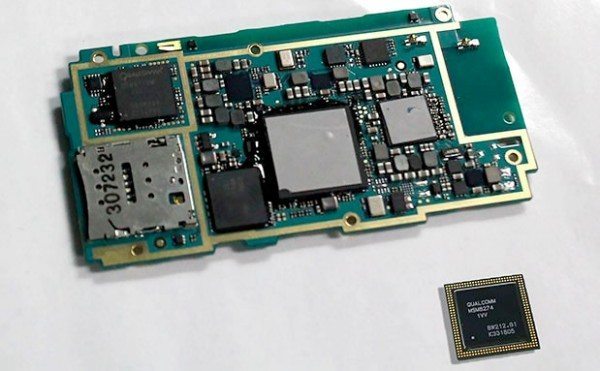 Recently we gave some initial information about the upcoming Oppo N1 smartphone, which looks as though it will have a very impressive camera set-up. Now an Oppo N1 internals leak has revealed that it will carry the much-admired Snapdragon 800 CPU.
This camera-centric smartphone is likely to release late this month although specific regions have not yet been confirmed. Another initial detail that we heard about for the Oppo N1 is the likelihood of new Owl Technology for better quality low-light images.
A 12-or even 16-megapixel rear camera featuring Xenon flash has also been rumored, as well as a 5.9-inch 1080p display, but other specs so far have remained elusive. However, a leaked photo on China's Sina Weibo, said to be from an Oppo marketing executive, has shown the internals of the Oppo N1and disclosed the Qualcomm Snapdragon 800 processor.
From the image it also lookas as though there will also be a microSD slot for expandable storage, and Engadget also points to the phone having N-Lens camera add-ons that will enable zoom choice up to 15x.
We're seeing an increasing amount of camera phones, evidence of the fact that many people now use their smartphones as their primary cameras. The Oppo N1 will have competition from other camera-centric devices such as the upcoming Sony Honami or the already released Samsung Galaxy S4 Zoom.
Check back with us from time to time for more developments on the Oppo N1 smartphone. In the meantime we'd like to know if you have any initial interest in this device, so do please send us your comments.