Sony Xperia Z1 Honami now has official specs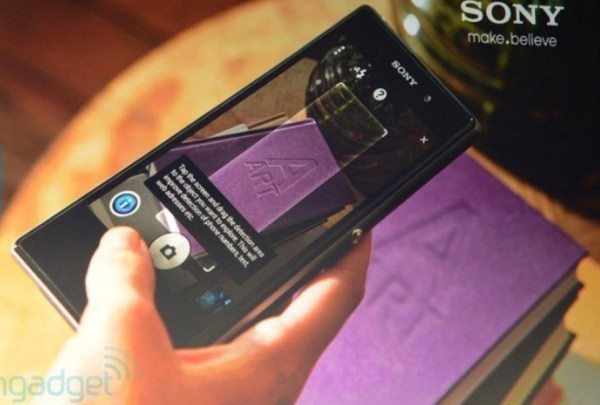 We've been bringing news on the Sony Honami camera-centric smartphone for some time and recently learned that the phone's official title would be the Sony Xperia Z1. There has been a huge amount of interest in this new flagship device, and the Sony Xperia Z1 now has official specs as Sony has just announced it today.
Everything we've already seen about the Xperia Z1 camera phone has indicated that it would be an extremely notable device. Now that the phone has been formally introduced we're pleased that many or the rumored specs have been confirmed.
A recent rumor leaked a release date of September 24 for the Xperia Z1, at least as far as the UK is concerned. However, a specific release date has still not been given by Sony, other than that it will release at some point this month
We'll take a look at the camera set-up first, as that will be one of the main reasons for many people to purchase this device. The Sony Xperia Z1 has a 20.7-megapixel rear camera with 1080p video capture and a 2-megapixel front-facing shooter.
It also has a large 1/2.3-inch sensor and although many other handsets with large sensors end up with a hump on the back, Sony has managed to achieve the larger sensor without a hump.
The camera uses an Exmor RS Sensor, F/2.0 Sony G Lens and Sony BIONZ image processor, and a custom camera app will offer augmented reality features and manual controls. No doubt third-party developers will also take advantage of the advanced camera of the Z1 to create more apps.
Other specs of the Sony Xperia Z1 are a 5-inch 1080p display, 2.2GHz Qualcomm Snapdragon 800 quad-core processor, 2GB of RAM, and 16GB of storage (expandable via microSD to 64GB). It also has 4G LTE support, Wi-Fi a/b/g/n, NFC and a 3000 mAh battery.
This smartphone runs the Android 4.3 Jelly Bean operating system with Sony's Bravia Engine 2. A useful feature of the Xperia Z1 is that like the Xperia Z it's dust-resistant and also waterproof. It's also very slim at 8.5mm. The phone will be available in black, white or purple color options.
The Xperia Z1 will also be compatible for use with two new smartphone camera accessories, the Sony QX100 and QX10 attachable lenses. We'll bring you more details of those soon, so check back with us for more (see here). Pricing has not yet been announced but we'll bring further news on that when we hear it.
Now that the long-awaited Sony Xperia Honami smartphone, or should we say Sony Xperia Z1, has finally been announced we're interested to know if it's everything that readers hoped it would be? Have you already decided this will be your next smartphone choice?
Source: Engadget