32GB Nexus 7 2 LTE price on Google Play Store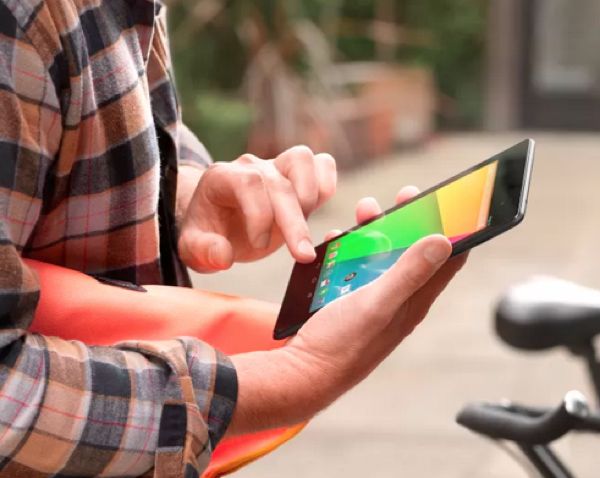 Consumers interested in the new 32GB Nexus 7 2 (2nd Generation) 4G LTE tablet can now head on over to the Google Play Store and buy one, the price is only $349, which we think has been priced very well indeed.
The Nexus 7 32GB LTE version comes unlocked with a T-Mobile SIM in the US; it is not yet available in the UK. You can buy right now via the Google Play Store but if you prefer to purchase direct from a T-Mobile store you will have to wait until October to do so.
Google made the Nexus 7 LTE 32GB tablet available silently, and in that we mean no announcement was made of it going live in the Google Play Store, but this is great news with a nice price tag to boot.
Even though this Nexus 7 LTE tablet comes with a T-Mobile SIM you will be happy to know it will work with other SIMS as well, which means it will work on T-Mobile and AT&T 3G as well as 4G networks. If you order now it promises to be shipped to your address within 1-2 business days.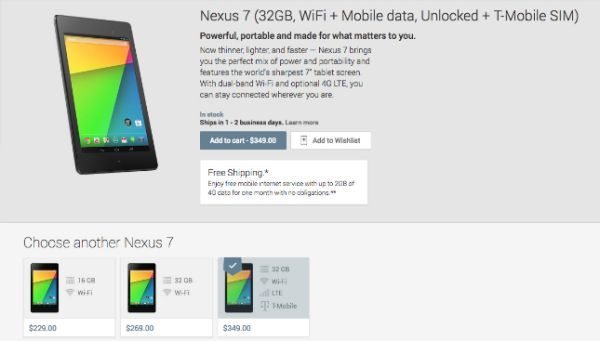 The tablet will also work comfortably with Verizon Wireless and US Cellular, please do let us know if you will be buying the new unlocked Nexus 7 32GB with WiFi, mobile data with T-Mobile SIM?
It comes with Dual-band Wi-Fi (2.4GHz/5GHz) 802.11 a/b/g/n, HSPA ( 850, 900, AWS, 1900, 2100 MHz), LTE (700, 850, AWS, 1900 MHz), GSM/EDGE/GPRS (850, 900, 1800, 1900 MHz), plus Bluetooth 4.0, NFC Android Beam and all the usual features you would expect form the new Nexus 7 2.