LG G2 on Verizon vs AT&T, differences noted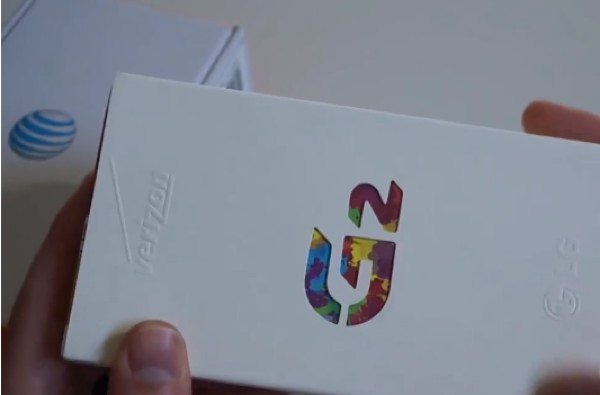 The LG G2 smartphone seems to have pretty much everything going for it. Its release is now beginning to roll out for various carriers and regions including Verizon and AT&T. Today we came across an interesting LG G2 on Verizon vs. AT&T video that notes the differences between the two.
We previously shared a video that gave a first look at the international variant of the LG G2. Now it's time to consider models for the US. The LG G2 will be available for $199 on the usual two-year contract from both Verizon and AT&T.
Specs of the LG G2 are the same on both carriers, but although it's easy to assume that the Verizon and AT&T variants will be exactly the same in every respect, there are some slight differences in the hardware and software.
For instance Verizon's version differs from the AT&T and international models, as the volume rocker and power button have a different arrangement. As well as this, Verizon's G2 features built-in wireless charging.
If you check out the 9-minute YouTube video below you'll see the review models of Verizon and AT&T's LG G2 and just how they contrast. It begins with the phones being unboxed and offers a really good look at the hardware showing speaker differences for example before moving on to the software.
One thing noted is that both variants have their respective carrier logos on the back, although Verizon's also has a logo on the top front of the handset. If you look very closely you may also spot that the reverse of the phones are very subtly different, as AT&T's appears to have diagonal lines while Verizon's shows something like a honeycomb pattern.
Key specs for both variants include a 2.3GHz Qualcomm Snapdragon 800 quad-core processor, 5.2-inch Full HD display, 2GB of RAM and a 13-megapixel rear camera. The LG G2 runs the Android 4.2.2 Jelly Bean operating system.
If you're open to the idea of purchasing the LG G2 on either carrier, then this video may well be worth checking out first. Are you considering making the LG G2 your next smartphone buy? If so, will you be choosing it on Verizon, AT&T, or another carrier altogether? Let us have your comments.