The LG G2, taking a first look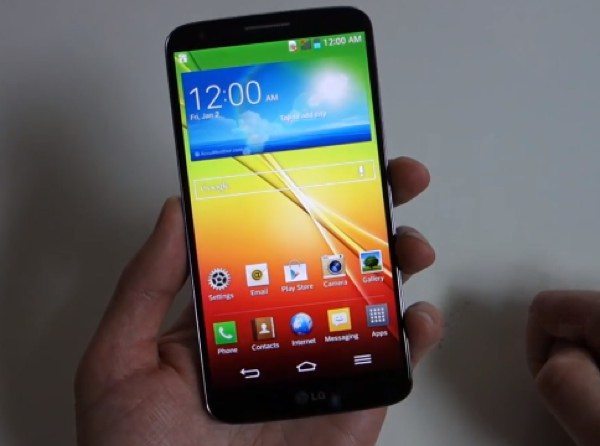 The LG G2 smartphone is a device that has many people sit up and take notice. Top-flight specs are the order of the day and the phone is likely to give some stiff competition to other new Android handsets. Today we have a video to show that gives a first look at the LG G2 and some initial impressions.
Just in the last few days we've given news on the Verizon and T-Mobile launch of the LG G2 and also details for AT&T. Now the handset is about to hit the shelves it's interesting to see an unboxing on video as well as considering an appraisal of the LG G2.
The 8-minute YouTube video that we've embedded below this story offers just that, and if you're considering purchasing this phone you might want to check it out. The video begins with an unboxing of the handset, which we should point out is the international variant.
It goes on to take a good look at the LG G2 and you get a glimpse of the power and volume buttons on the reverse. Some people seem to be really comfortable with this idea while others think it's rather odd positioning for the function buttons.
We then get a rundown of some of the key specs of the device before we see how easily marked the back of the device is by fingerprints. The plastic casing might be one of the only criticisms of the LG G2, but you might want to take that into account if you're thinking of purchasing the black color option.
The video then shows the LG G2 in action, and with the display on we get a very clear look at just how edge-to-edge it is, with exceptionally slim bezels. The display receives admiration and the UI is also shown.
Ultimately the first impression is very favorable, with the only quibble being the rather cheap feel of the handset. It will be interesting to see the first full reviews when they appear and you can bet we'll bring you more news on that.
You may want to check out some benchmarks for the LG G2 as well as a video comparison of the LG G2 vs. Samsung Galaxy S4. So far all the signs for the LG G2 being a success seem to be promising, and we feel the phone is likely to be a bit hit for LG.
If you take a look at the LG G2 video below we'd really appreciate hearing your comments about this device. Have you already decided you'll be among the first to buy this handset? What is it about this LG Android smartphone that you find most appealing?