Nokia Lumia 1520 phablet in leaked press image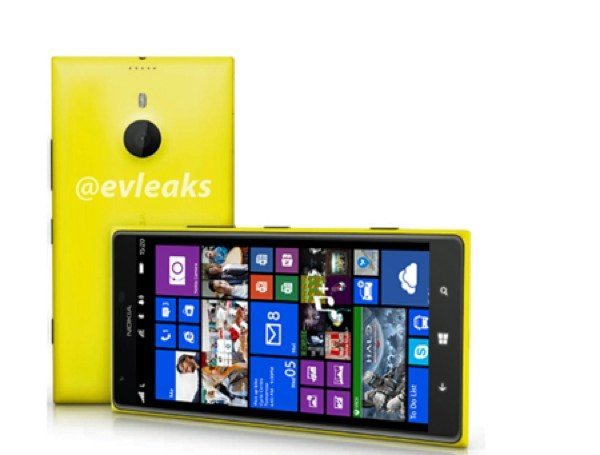 The Lumia 1520 aka Bandit will be Nokia's first phablet-style smartphone and leaks and rumors so far suggest that it could have a Snapdragon 800 quad-core processor and Full HD display. Now we have a leaked press render that purports to be of the Nokia Lumia 1520 to show readers.
Many Windows Phone device enthusiasts are eagerly waiting to see the Lumia 1520 arrive. It's coming later this year and it's thought that it will launch running WP8 with the GDR3 update and will have a 6-inch display.
A few days ago some screenshots leaked that purported to be from the Nokia Lumia 1520. This showed that the larger display would give room for 6 Live Tiles in a row on the display.
Today's press render of the Nokia Lumia 1520 comes from the same source, Evleaks. Usually we are very cautious about leaked images but @evleaks is proving to be one of the most reliable sources out there for leaked device information.
You can see the image below this story and as you can see it has the usual very popular Nokia Lumia styling. It looks likely that the Nokia Lumia 1520 will be officially introduced at a late September event in New York. You may also be interested in our earlier post today about the GDR3 update.
We're likely to see a few more leaks and hopefully more details on specs on the Lumia 1520 before the unveiling, and of course we'll pass on any developments that we hear. In the meantime it would be good to hear your views on the Lumia 1520.
Is the Nokia Lumia 1520 a phone that appeals to you? What are your thoughts on the leaked press render that we're showing here?