HTC One gold color prospect leaked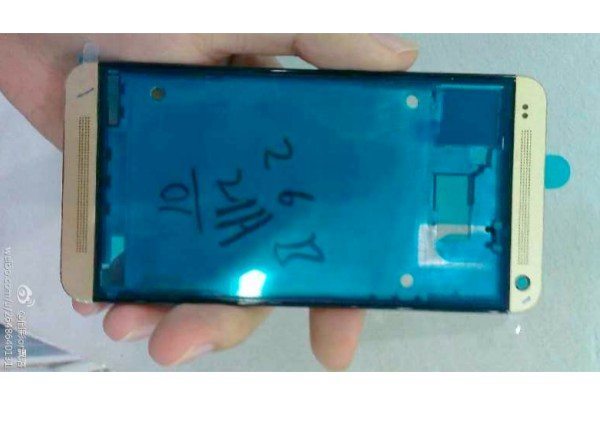 The HTC One is an extremely popular flagship device and as seems to be happening more often lately, HTC has added more color varieties since its release. Now there's the prospect of an HTC One in a gold color option being launched, following a recent spot.
When the HTC One first appeared on the scene it was available in just black or silver. A red color was added some time later, and very recently we saw a metallic blue option made official (colors may vary by carriers).
The possibility of a gold HTC One has now been raised by some leaked images that purport to show the display and front casing of the device. We're showing you a couple of the images here, and as you can see, they definitely appear to show a champagne gold version, but this could be something achieved with clever lighting.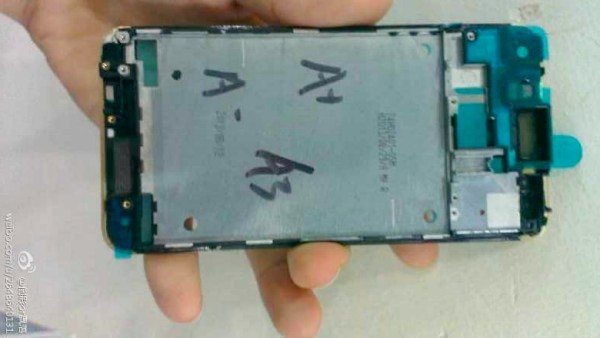 It's always difficult to know if these kind of leaked images are the real deal or not, and we have to remember this is not a finished HTC One. However, it does look plausible and after the red and blue HTC One's have emerged it could be the case that HTC is extending the range further.
What are your thoughts on these leaked images that appear to show a gold HTC One? Do you think this looks credible? If this is genuine, would you be interested in purchasing an HTC One in gold? Let us know with your comments.
Source: New Cell Phones (Google Translated)