iPhone 6 design looks nice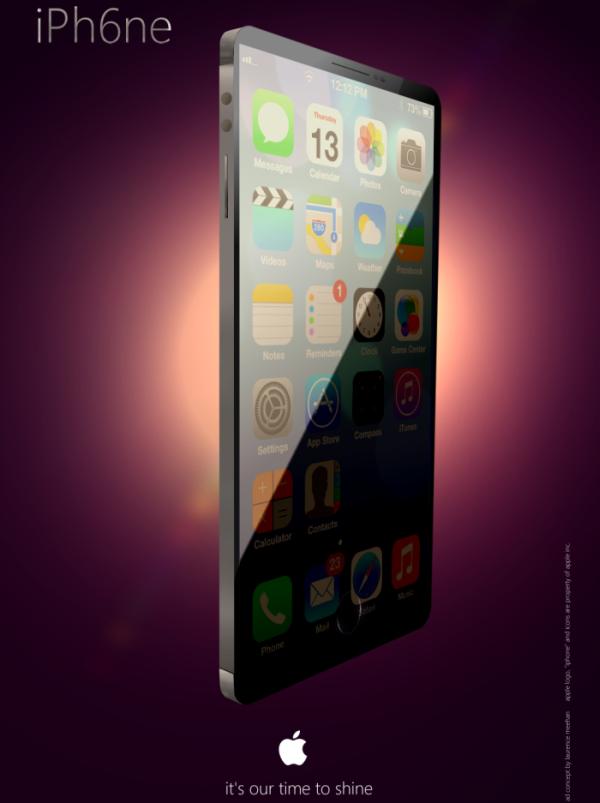 There has been a mixed response to the unveiling of the new iPhone models a few days ago with many users suggesting the devices are not worth upgrading to this year, and instead it would be better to wait until next year's model and the iPhone 6 design we have for you today looks nice.
The iPhone 5S and iPhone 5C will obviously still sell like hot cakes once they are released in a few days time in certain regions, but the announcement of the two devices has led the predictions for the iPhone 6 to ramp up.
In the meantime the concept phone we have for you today has been created by Deviantart user Webcraftireland, and as you can see the handset has a beautiful edge to edge display that looks like it is nearer to 5-inches.
There is a lot of thought that next year Apple will be bringing out a handset with a new design, and many iPhone fans are hoping that the screen real estate is increased over the current 4-inches. It is more likely that the iPhone 6 will be bumped up to around 4.5-inches which while lagging behind the majority of the Android market will prove extremely popular among Apple fans.
Apple has always been renowned for its innovative smartphones but the last few models have not really reached the heights as previous efforts, but the iPhone 5S does have the new fingerprint scanner which will finally do away with the need of a pass code to unlock your handset.
Do you like this iPhone 6 design and what you like to see next year?
Source: Concept Phones.