Samsung Galaxy Note 3 T-Mobile pre-orders and unboxing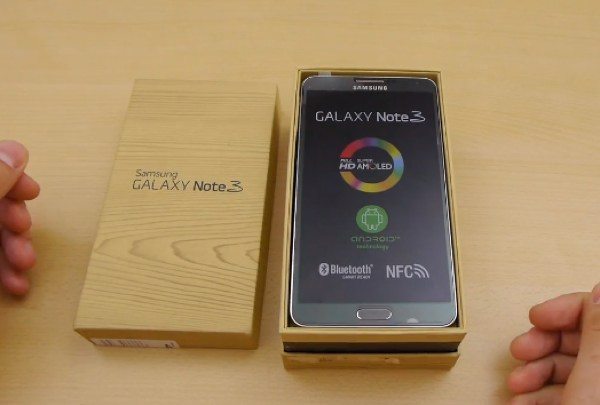 The Samsung Galaxy Note 3 release is just around the corner. It's coming for many regions on September 25, while US carriers will launch the smartphone from early October. Today we have news of Samsung Galaxy Note 3 T-Mobile pre-orders and also an unboxing video of the phone to show you.
Previously we gave some release dates, pricing, and pre-order details for various US carriers including Verizon, AT&T and T-Mobile. At that point we heard that T-Mobile was to launch the phone on October 2, but pre-orders on the carrier were not yet available.
Currently T-Mobile has a registration page for the Samsung Galaxy Note 3 so that you'll receive an email when pre-orders open. However, T-Mobile has now announced pre-orders will be available from tomorrow, September 18.
T-Mobile states that pre-orders for the Galaxy Note 3 and also the Galaxy Gear smartwatch will start shipping "on or before October 2." The Galaxy Note 3 is likely to be in high demand so with this in mind it's probably worthwhile pre-ordering to make sure you get one.
The price of the phone with T-Mobile currently looks to be the lowest of the carriers. On the T-Mobile Simple Choice Plan you'll need to pay $199.99 down followed by 24 monthly payments of $21.
There will be plenty of readers who can't wait to get the Samsung Galaxy Note 3, so while you're waiting we'll tease you with an unboxing video of the SM-N9005 LTE model. This is a 2-minute YouTube video that that shows exactly what you'll find in the box, and you can view it below this story.
We're always interested to hear your thoughts so do let us have your comments. Will you be pre-ordering the Samsung Galaxy Note 3 through T-Mobile or another carrier? What is it about this notable handset that so impresses you?
Source: SamMobile