Nexus 4 SlimBean Android 4.3 ROM available, Build 1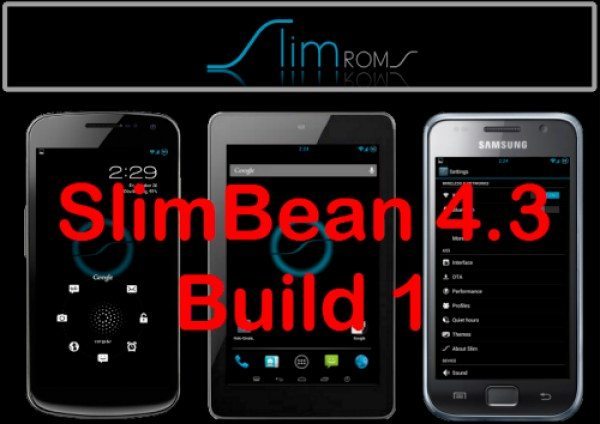 The LG-made Google Nexus 4 smartphone has been a massive hit since its release last year. The device has already received the Android 4.3 Jelly Bean update, but many fans of Nexus devices enjoy customizing their phones. With that in mind we bring you news of the Nexus 4 SlimBean Android 4.3 ROM, Build 1.
The SlimBean team offers one of the best custom Android ROMs available, with a long list of features to enjoy. SlimBean has begun the stable SlimBean Build 1 ROM based on Android 4.3 Jelly Bean, and among the supported devices is the LG Nexus 4 E960. This gives you the benefit of Google Android 4.3 Jelly Bean with further customizations.
This ROM should improve the performance of your device as it's lightweight and bloatware free, but you should be aware that as it's in the development stage there might be the odd bug. However, as the ROM progresses further we would expect any issues to be ironed out.
SlimBean 4.3 Build 1 offers many features and changes for the Nexus 4 but before you begin we must point out that at Phones Review we cannot recommend the use of custom ROMs. If you choose to proceed then you do so at your own risk, and you are responsible if anything goes amiss. However, we have many readers who really appreciate this aspect of owning an Android device, so we are bringing you the relevant information.
There are some pre-requisites that you should follow, such as backing up your important data and turning on your USB Debugging mode if it's disabled. We also recommend that you have at least 80% battery charge on your Nexus 4 before you commence flashing the ROM. As well as this you need to have Nexus 4 drivers installed on your computer.
Please note these instructions are only for the Nexus 4. If you choose to proceed with the Android 4.3 Jelly Bean-based SlimBean 4.3 Build 1 custom ROM for your Nexus 4 you need to download the ROM zip here, and Google Apps (SlimBean 4.3 Gapps) here.
At this stage it's a good idea to head to Droid Firmwares where you can see the full list of features and changes, pre-requisites and tips, and then step-by-step instructions for installing the Slim Bean 4.3 Build 1 ROM on your Nexus 4.
If you choose to use this SlimBean 4.3 Build 1 ROM for the Nexus 4, we'd be really interested to hear how you get on. Did the installation go smoothly, and what do you think of the results? Let us know with your comments.