Sony lens cameras DSC-QX100, QX10 price for India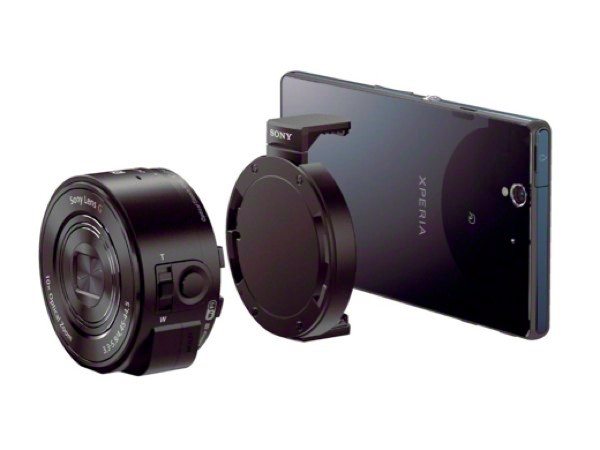 A few weeks ago we covered the official launch of Sony's Cyber-shot DSC-QX100 and QX10 lens cameras. Now our many readers in India will be pleased to hear about the official launch for India and we have QX100 and QX10 price and release news.
The Sony QX100 and QX10 lens-style cameras will be able to transform the normal offerings from smartphone photography. They can be attached to smartphone and tablet devices and paired with Wi-Fi or NFC, with the use of the Sony PlayMemories app (Android and iOS) that converts the display on the device to a real-time viewfinder.
This app can also be used to adjust camera settings, release the shutter, and much more. Videos and pictures can then be saved either on the phone, the camera or both, and can be easily shared with other mobile apps or through social media.
Both of these lens cameras have a lot to offer, and they are likely to be in demand. Sony launched the lens cameras in India with the news that they will be available on Wednesday. The DSC-QX100 is priced at Rs. 24,990 while the DSC-QX10 is priced at Rs. 12,990.
If desired these lens cameras can also be used as independent cameras, and both feature a memory card slot, rechargeable battery and shutter release button, although they don't have a viewfinder.
You can see more about the specs of the QX100 and QX10 in our previous article here. The QX100 is available in black, and the QX10 is available in white or black color options. It would be interesting to hear from our readers in India about these Sony products.
Are you pleased to hear that the Sony DSC-QX100 and DSC-QX10 have now been launched in India? Are you a potential customer for either of these lens cameras, and if so what are your thoughts on the pricing?
Source: NDTV Gadgets