iOS 7 worldwide download times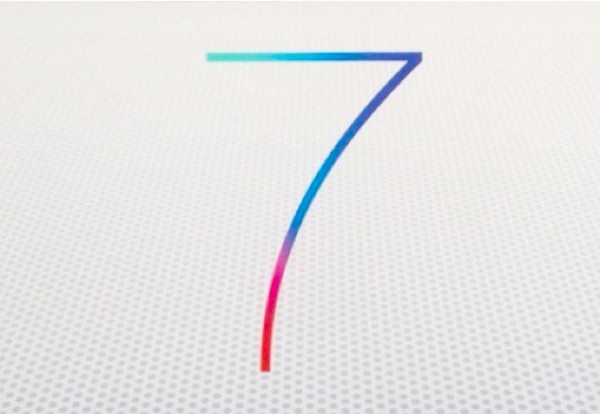 There's a massive amount of excitement building up for the public release of iOS 7, which is due to go live later today. Many of you are wondering what time Apple will release the new iOS, and so we've put together an iOS 7 worldwide download time announcer, based on the estimated time it will launch.
Yesterday, we gave readers some information on the iOS 7 countdown, and how to get ready for the arrival of Apple's new mobile operating system. We gave an approximate time when we expect iOS 7 to go live, and received many comments asking what the equivalent times would be for wherever they are in the world.
Apple never announces the times that it will release a new iOS, but based on patterns of previous years we expect it will arrive today around 9am PDT, that's 12 noon EDT or 5pm for the UK. Last year iOS 6 arrived just after 5pm in the UK so it seems probable that iOS 7 will appear at some point between 5pm and 6pm this time around.
Based on that we've entered a 5pm UK time into an event announcer. The chart below shows the equivalent time in major cities across the world to give you an idea of when to start checking that update button.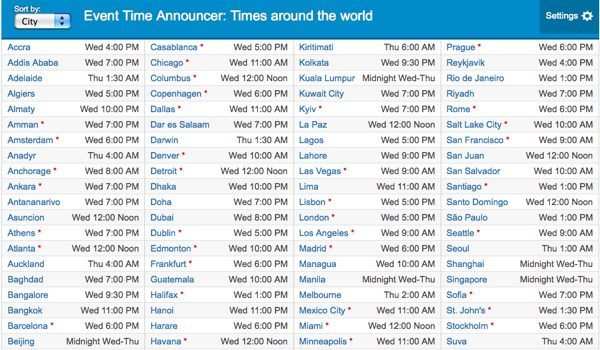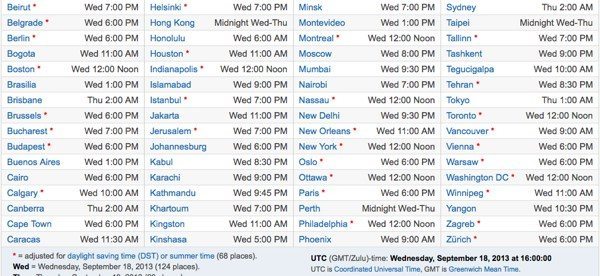 As examples, some of the equivalents for our forecasted time of the iOS 7 public release later today are 9am for San Francisco, 12 noon for New York, 5pm London, 9:30pm New Delhi, 8pm Moscow, 6pm Johannesburg, 6pm Paris, 1pm Rio de Janeiro, and Beijing midnight on Weds/Thurs.
Because of the time differences, in some countries the equivalent time is on Thursday instead of today. Examples of this include 2am Sydney, 1am Tokyo, and 1am Seoul, all on Thursday. We'll remind you that these are estimated times for the launch of iOS 7, based on patterns from previous iOS releases.
We're eagerly waiting to update our existing Apple devices to iOS 7, and we expect that many of you are too. We're interested to hear your thoughts on the new operating system, and whether you'll be getting up early or staying up late in anticipation of iOS 7 arriving? We'd also love to hear from readers who find that iOS 7 is now live and are updating their devices.