Samsung UK My Galaxy app available now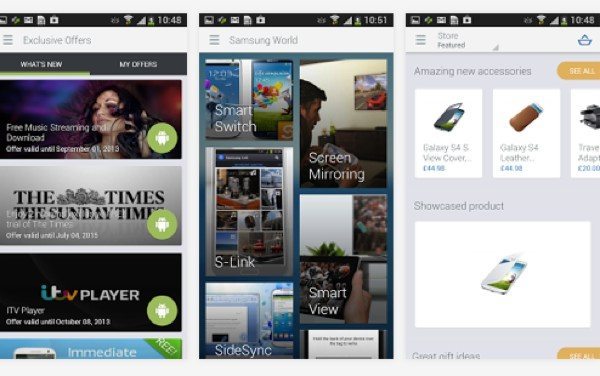 We always enjoy bringing readers information about new apps that they may find entertaining or interesting. For those of you who have a Samsung Galaxy phone this will be pertinent, as Samsung UK has recently launched the My Galaxy app, and it's available now at the Google Play Store.
"My Galaxy" is a new idea from Samsung and covers many aspects that are likely to interest Android Galaxy smartphone owners. The app includes user guides about Galaxy phone features, as well as Samsung news from its social media channels.
Users will also find a built-in accessory store for Samsung and special offers that are only available to Samsung device owners. Another feature is a troubleshooting assistant and there will also be information about software updates and interactive walk-throughs.
The My Galaxy app is especially tailored to help Galaxy device users get the best out of their phones. It can be used with the Samsung Galaxy S2, S3 and S4, the Galaxy Note and Note 2, the Galaxy S3 Mini, and Galaxy Fame.
You can find the free app now on Google Play here for phones running Android 4.0 or later. Future Samsung handsets for the UK such as the upcoming Galaxy Note 3 will have the My Galaxy app built-in on launch.
Are you planning to install the Samsung UK My Galaxy app from Google Play on your Galaxy phone? Maybe you've already downloaded this app? If so, we'd be interested to hear what you think about My Galaxy, so do let us have your comments.