Sonic and Sega All-Stars Racing comes to Android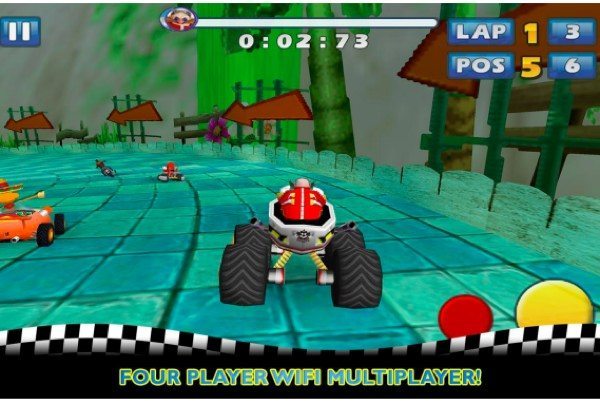 We try to keep readers in the know about new apps that have arrived on various platforms, and if you enjoy racing games on your mobile device you're in for a treat today. Sonic & Sega All-Stars Racing is now available for Android devices.
The popular kart-racing game features Sonic the Hedgehog (of course), with many other known characters from Sega games, 13 in total. Some of these are AiAi from Super Monkey Ball, Ryo Suzuki from Shenmue, and Ulala from Space Channel 5.
The game involves 16 white-knuckle tracks in different game worlds and players can gain an advantage by managing to dodge traps, fire missiles and using All-Star moves. Every vehicle used has different handling characteristics and there's a choice with delights such as cars, monster trucks, bikes, planes and more.
There are 25 missions and four Grand Prix Cups, and if you like multiplayer gaming you'll be happy to know there's a multiplayer mode available to play against up to 3 other players. You'll be trying to earn achievements and get to the top of the leaderboards
For more information or to download Sonic & Sega All-Stars Racing from SEGA of America, head to the Google Play Store here. The price is £1.60/$1.99, and it's compatible with devices running Android 2.3 or later.
Will you be downloading Sonic and Sega All-Stars Racing for Android from Google Play. If so, why not let us know your thoughts on the game by sending your comments to us