BlackBerry Z30 vs Samsung Galaxy S4 specs compared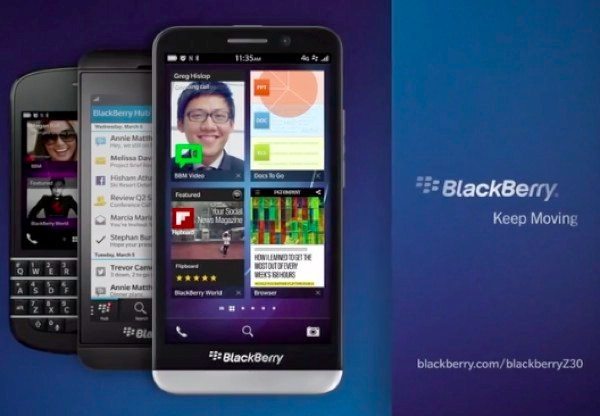 Today we're considering two flagship devices that will be competing on the market. The first is the just-announced BlackBerry Z30 that will be released soon, and the other is the Samsung Galaxy S4 that released back in spring. We're looking at the BlackBerry Z30 vs. Samsung Galaxy S4 and comparing the specs.
By doing so we hope to give an idea of what they each have to offer in this respect, and we're highlighting some of the major specs for the BlackBerry Z30 and Galaxy S4 below so you can see how they line up against each other.
Processor
The BlackBerry Z30 is powered by a 1.7GHz Qualcomm Snapdragon S4 Pro dual-core processor while the Samsung Galaxy S4 has either a 1.6GHz Exynos Octa-core processor or a 1.9GHz Qualcomm Snapdragon 600 quad-core processor (dependent on region).
Display
You'll find a 5-inch Super AMOLED display with 1280 x 720 resolution and 295 ppi on the Z30. Meanwhile the Galaxy S4 has a 5-inch Super AMOLED display with 1920 x 1080 resolution and 441 ppi.
RAM and Storage
The Z30 has 2GB of RAM and 16GB of internal storage, expandable via microSD to 64GB. The Galaxy S4 has 2GB of RAM but this phone comes in 16, 32 or 64GB internal storage options, also expandable via microSD to 64GB.
Camera Set-Up
There's an 8-megapixel rear camera with autofocus, LED flash, image stabilization and 1080p video capture for the Z30, along with a 2-megapixel front-facing shooter. On the other hand the Galaxy S4 has a 13-megapixel rear camera with autofocus LED flash, simultaneous HD video and image recording, image stabilization, HDR, and features such as Dual Shot, with a 2-megapixel front-facing camera.
Battery
A 2880 mAh non-removable battery features for the Z3 while the Galaxy S4 has a removable 2600 mAh battery.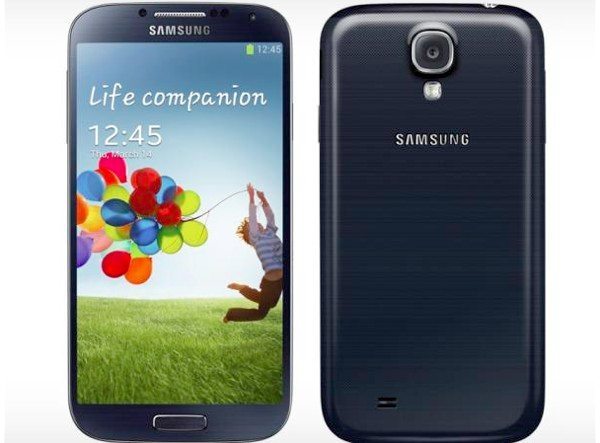 Operating Systems
The BlackBerry Z30 runs the BB10 operating system version 10.2. Meantime, the Galaxy S4 runs Android 4.2.2 Jelly Bean overlaid with Samsung's TouchWiz UI.
Other Data
The BlackBerry Z30 has Wi-Fi 802.11 a/b/g/n, Bluetooth 4.0, NFC and microUSB v2.0. The Galaxy S4 has Wi-Fi 802.11 a/b/g/n/ac, DLNA, Bluetooth 4.0, NFC, infrared port, microUSB v2.0, USB On-the-go, and USB Host.
Dimensions and Weight
The Z30 measures 140.7mm x 72mm x 9.4mm but the weight hasn't been specified yet. The Galaxy S4 measures 136.6m x 69.8mm x 7.9mm and weighs 130g.
As we can see by purely looking at the specs, the Samsung Galaxy S4 clearly wins on virtually every aspect. Although the BlackBerry Z30 does have a slightly higher capacity battery, it is not removable as the Galaxy S4's is. We should point out that both phones have plenty of features that we haven't detailed here due to the sheer amount involved, but specs-wise you can see how they compare.
Obviously with operating systems this is very much a personal choice. BlackBerry recently revived the BlackBerry operating system with BB10 and hasn't met the success it needs with new handsets so far. It's hoped that the new flagship Z30 will turn things around. On the other hand there are many Android device enthusiasts out there who won't even think about moving away from an Android smartphone.
Another aspect that should be taken into account is the design of both phones. This is also very much a case of personal preference, but we have to say on looks alone we prefer the BlackBerry Z30. You'll have your own ideas about that however.
Are you considering purchasing the BlackBerry Z30 or Samsung Galaxy S4 smartphone? Are you already a BlackBerry or Android device owner, and if so could you be tempted to jump ship from your existing platform for a new device? Send your comments to let us know.