Nokia Asha 500 clear image leaks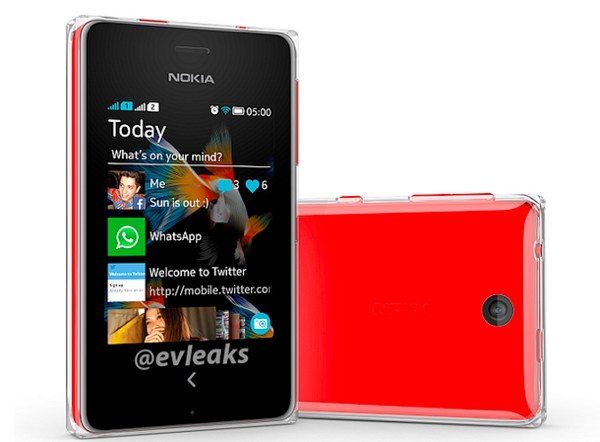 If you're looking ahead to the arrival of the Nokia Asha 500 phone then we have a teaser to keep you going while you wait. A very clear leaked image of the Nokia Asha 500 device has been posted today.
Unfortunately we have no official specs for the Asha 500 yet, but the leaked official photo of the device comes from Evleaks, a very reliable source of upcoming product leaks. Although we cannot verify its authenticity, we have no reason to think that the image is not genuine.
It's reported that the Asha 500 is a variety of the Nokia Asha 501, but there do appear to be some slight differences in the designs of the two phones.
For example, the leaked image of the Nokia Asha 500 shows a translucent look on the edges of the handset. This could be a case, but it's difficult to tell from the photo. Either way, it looks pretty good.
A capacitive button also seems to feature on the Asha 500 instead of the Asha 501's physical button, and the Asha 500 will have a dual-SIM model. As well as this, the image also shows that the WhatsApp messaging app will also be supported.
The much-anticipated high-end Lumia 1520 phablet might be unveiled in a press event to be held on October 22nd, so it's entirely possible that we may also see official news on the Nokia Asha 500 then, in which case we'll bring further details.
Are you interested in the Nokia Asha 500? What is it about the Asha handsets that you find appealing? Let us know with your comments.