BBM Android, iOS release marks radical shift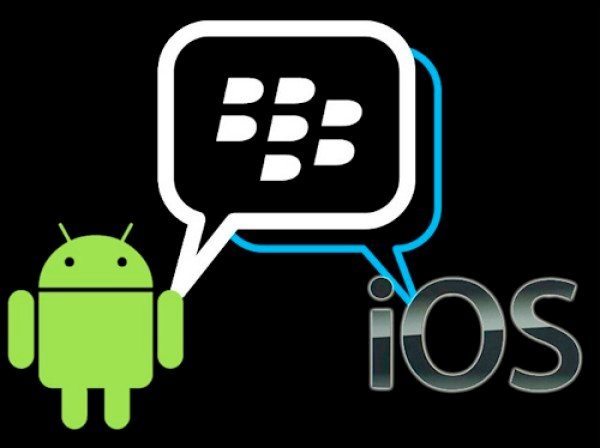 It's been a long wait for the BlackBerry Messenger service to go cross platform, but after months of anticipation BBM for Android and iPhone apps go live at the weekend. The BBM Android and iOS release marks a radical shift from BlackBerry.
Many people have been avidly waiting for these BBM apps to release, and at last we were able to tell readers that both apps will become available this weekend on the Google Play Store and App Store. The Android BBM app will launch on Saturday 21st while the iOS BBM arrives one day later (exact times here).
The many comments we've received from readers about the upcoming BBM apps signify a high level of interest in the subject. However, we have previously noted that the releases could have been mistimed.
It surely would have been better for BlackBerry to go cross-platform a long time ago, before the many other new messaging apps such as WhatsApp became available and took a foothold in the market. Nevertheless the release of BBM for Android and iOS has finally nearly arrived and we anticipate the App Store and Google Play Store will be extremely busy over the weekend.
Making BBM available for iPhone and Android devices indicates a major change for BlackBerry. Where once the company used BBM as a major selling point to sell its phones because of its exclusivity, that selling point is now removed.
Also removed is the need for BlackBerry smartphone users to keep using BlackBerry devices. Messaging services now form a fiercely competitive market, illustrating why BlackBerry should have released cross-platform apps earlier.
BlackBerry seems convinced it is releasing the iOS and Android BBM apps at the right time though. BBM Executive vice President Andre Bocking said, "With more than a billion Android, iOS, and BlackBerry smartphones in the market, and no dominant mobile messaging platform, this is absolutely the right time to bring BBM to Android and iPhone customers," according to The Guardian.
BlackBerry had hoped to revive its past successes with the launch of the new BB10 operating system and devices that run it. However, the new smartphones haven't lived up to sales expectations and some analysts have referred to BBM as one of the company's only remaining assets. It's crucial then that BBM for Android and iOS takes off in a big way, but of course this remains to be seen.
Statistics show that in the UK, 9.3% of smartphones shipped during the first half of this year were BlackBerry handsets. However for the US and world markets that figures falls to below 3%, which reflects the struggles that BlackBerry has recently been having.
Mobile Analyst Ben Wood of CCS Insight referred to the idea that back in May when BlackBerry announced the iOS and Android apps, the feeling was that this would make it easier for users of BlackBerry phones to move to another platform. However Wood states that now "the release is more about creating viable services to support BlackBerry's business, as its hardware business is failing."
The success of the Android and iPhone BBM apps now seems vital for BlackBerry's future, and it will be interesting to see how this pans out over the coming weeks and months. While we wait to see, we'd appreciate your comments on BBM.
Are you one of the many people who have been waiting for BBM for Android and iOS? If you use the service already, will you be trying to persuade your friends with Android smartphones and iPhones to start using it? Do you think BBM can rejuvenate BlackBerry, or do you think that's too much to expect?