First Samsung Galaxy Note 3 official accessories listed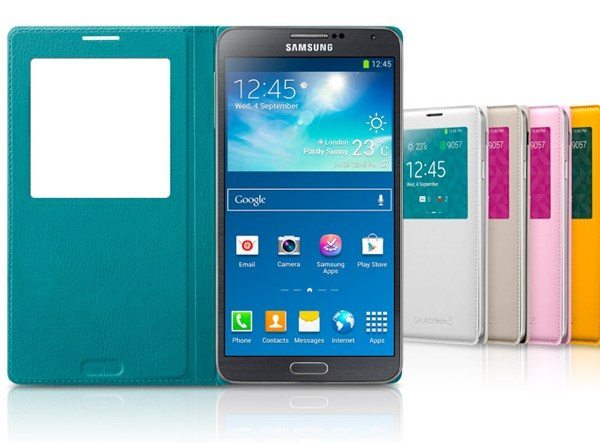 The Samsung Galaxy Note 3 Android smartphone is just about to release in regions worldwide. Many of us like to use accessories with our devices, and just ahead of its launch we have some details of official Samsung Galaxy Note 3 accessories that are now listed.
This much-anticipated phablet-sized device looks guaranteed to be a massive success, following on from the popularity of the original Galaxy Note and Galaxy Note 2. Samsung's website now has some accessories listed for the upcoming Galaxy Note 3.
It appears there will be plenty of choice available as items include a Galaxy Note 3 S Charger Cover, S Charger kit, S View Cover Wireless, Desktop Dock and an Extra Battery Kit. Unfortunately at this stage Samsung hasn't listed further details of the accessories, nor pricing.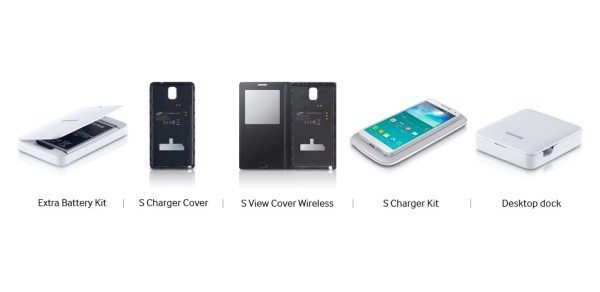 However, images of each of these accessories are shown on Samsung's website, as shown in the image above. There will of course be many third-party accessories available for the Samsung Galaxy Note 3, but we do know that many people prefer to use official manufacturer accessories.
Let's face it, if you're laying out a lot of money for a high-end device, you're likely to want quality accessories to match. Samsung's premium lineup of accessories for the Galaxy Note 3 also includes a Flip Wallet. We'll bring you further details on these accessories when we hear more.
Have you already ordered the Samsung Galaxy Note 3, or are about to purchase one on release? What sort of official accessories would interest you for this new phablet device?