Verizon Motorola Droid tablet hinted with intrigue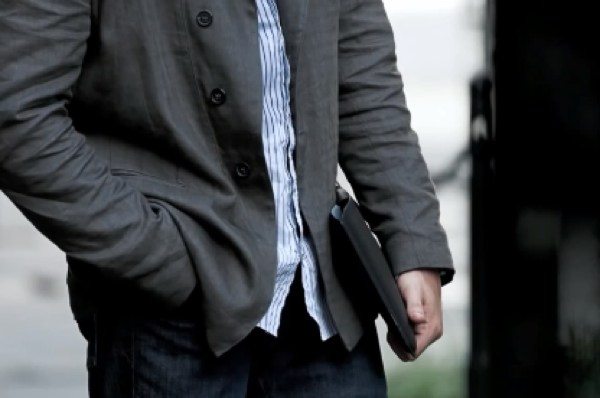 Now here's a rather intriguing snippet of news on a rather dull day. The idea of a DROID tablet from Motorola has been rumored for some time but things have gone very quiet about this recently. However, Verizon has now hinted a Motorola Droid tablet with a tease on its DroidLanding Twitter account.
We mentioned a rumored Motorola Moto X tablet back in July, but nothing came of the speculation, and the Moto X was only released in smartphone form as seemed more likely. Now Big Red has opened up the discussion again in a way the carrier often does, by dropping clues about future plans.
On its Twitter DroidLanding account the following tweet has been posted, "The story is unfinished. What happens? Tell us ur #DROIDtheory & u could win a VIP trip to our next commercial shoot." The message also included a link to a 4-minute YouTube video that we've embedded below.
The video contains a mysterious story called "The Drop," featuring a guy looking after a parcel that he needs to deliver. In the story we see clips of the Droid Ultra and Droid Maxx phones. The package seems to be tablet-sized, although of course at this stage this is purely conjecture. The film ends with a "to be continued…" teaser.
However, there's another twist as a response to the tweet from a Twitter user said, "He's going to find the package and ID inside it's going to be a tablet. A droid tablet. Can't wait to see it."
This reply was then retweeted by the DroidLanding account, which could be an indicator that this hunch is correct, or it could simply be a red herring. Our gut feeling though, is that a Droid tablet could well be on the way.
As we know that Motorola is now the exclusive maker for Verizon DROID devices, it would be nice to think that this teaser does indeed indicate a Motorola DROID tablet in the pipeline. Why not check out the video below and give us your ideas on its meaning.
Do you agree that it seems to indicate a Droid tablet on the way? Maybe you have a different theory altogether to share with other readers? Either way, we'd love to hear your ideas, so let us know with your comments.
Via: Phandroid